EXID's Hani & Jeonghwa Leave Banana Culture Entertainment; Solji, LE, & Hyerin Decide To Renew Contract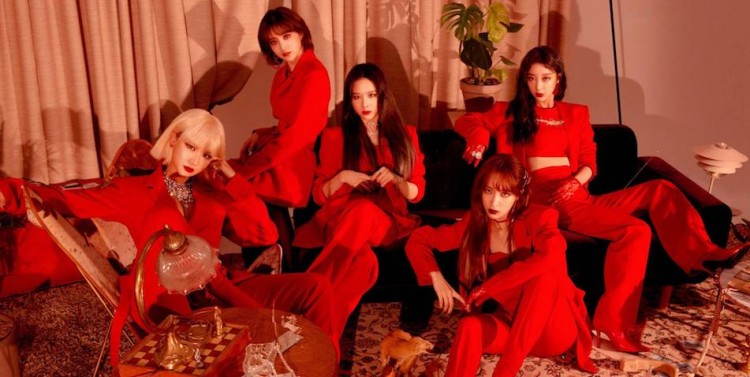 EXID members Hani and Jeonghwa are leaving their agency Banana Culture Entertainment and their three other bandmates but the group is not disbanding. Hani and Jeonghwa have decided not to renew their contract with Banana Culture while Solji, LE, & Hyerin chose to stay with the label.
Banana Culture has announced that the contracts of all the members of EXID are set to expire by the end of May. The agency said Hani and Jeonghwa have already decided not to renew their contracts while Solji, LE, and Hyelin signed new deals with them.
Banana Culture has made it clear that the departure of Hani and Jeonghwa from their agency does not mean EXID is disbanding. In fact, EXID will be making a comeback as a group this month.
Banana Culture announced that EXID is set to drop a new mini album on May 15. It added that they have already reached an agreement with Hani and Jeonghwa to participate in all comeback promotions for the album before searching for new agencies and EXID go on a temporary hiatus.
The agency said EXID will take a break from team activities after completing all of their broadcast promotions and performances in Korea and overseas to promote their new album. The label added that although Hani and Jeonghwa will be leaving their agency, they will still look for ways on how the group can promote together in the future.
Meanwhile, Banana Culture also revealed the future plans of Solji, LE, and Hyerin. Apparently, both Solji and LE want to make solo debut while Hyerin is thinking of various broadcast promotions and music activities to enhance her image.
EXID debuted in February 2012. They gain popularity in 2014 with their single "Up & Down." It peaked at No. 2 on the Gaon Singles Chart four months after its release after a fancam recording of Hani performing the song went viral.
The group released their second EP, Ah Yeah, in April 2015 and it was followed by their first studio album, Street, in 2016. Among the group's hit songs are "Hot Pink, "Night Rather Than Day," "I Love You," and more. The group also released their first Japanese studio album, titled Trouble, last month.
© 2020 Korea Portal, All rights reserved. Do not reproduce without permission.