EXID's Hani Genius IQ Level Confirmed; Other Korean Celebrities Who Have High IQ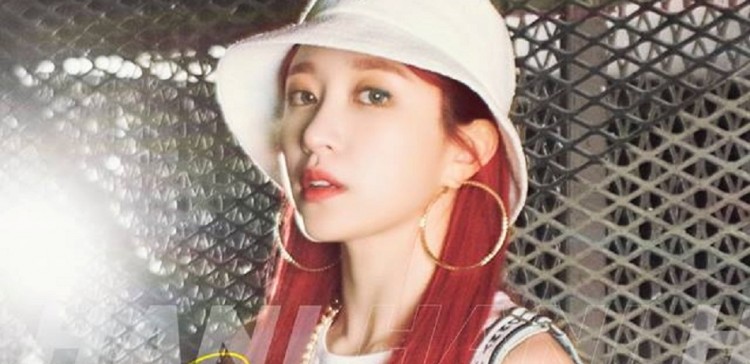 EXID member Hani doesn't just have a voice, she is also a genius. The K-pop star has an IQ level of 145. She also passed her English proficiency exam with an impressive score but remains humble whenever her intelligence in being brought up.
In the latest episode of Cultwo Show, DJ Ji Suk Jin got curious about Hani's intelligence. He asked the idol if it is true that her IQ is 145 and TOEIC score is 900. Hani replied shyly, saying that she just worked hard to get high scores.
"It's all in the past. I worked really hard. I worked really hard to get into a good school," she said.
Hani's IQ level is impressive since only 2.5 percent of the global population have an IQ score of more than 130. Genius IQ is generally considered to begin around 140 to 145. Scientists Stephen Hawking and Albert Einstein have an IQ of 160.
As for her English language skills, Hani scored 900 in her Test of English for International Communication (TOIEC). The highest score for this English-proficiency test is 990. When asked why she is good in the English language, the Korean artist said she attended English courses before. Aside from Korean and English languages, Hani can also speak Chinese fluently.
EXID Hani's Love Of Learning
She decided to leave her K-pop idol training for a while to study in China. Hani also loves to read manhwa books and write daily notes in her journal.
In a previous episode of Salty Tour, EXID's Hani shared her travel guide. She revealed that she usually studies the history of the place she wants to visit before making her itinerary. She once studied the entire history of Silla Kingdom before going on her journey. Hani added that she enjoys travelling alone.
Other Korean Celebrities Who Have High IQ Like EXID Hani
Ha Yeon Joo
The South Korean actress has an IQ of 156. Ha is a member of the Mensa Society, the largest and oldest high IQ society in the world.
TVXQ's Changmin
This Asian idol has an IQ of 155. During his debut in the entertainment industry in 2003, he was ranked as the most intelligent K-pop star. He has a degree in postmodern music from Kyung Hee University, a film and arts degree from Konkuk University, and a Masters and Ph.D. at Inha University
Lee Byung Hun
The Magnificent Seven Korean actor reportedly has an IQ score of 155.
Kim Tae Hee
The Yong Pal actress has IQ of 148. She scored 100% in all her subjects in middle school. She was accepted in Seoul University, the top university of South Korea.
BTS' RM
Rap Monster reportedly has an IQ of 148. Like Hani, he also scored 900 in TOIEC while he was in middle school.
© 2023 Korea Portal, All rights reserved. Do not reproduce without permission.