'NCIS' Season 16 Episode 14 Spoilers: McGee Returns To His High School To Solve A Murder That Links To His Computer Password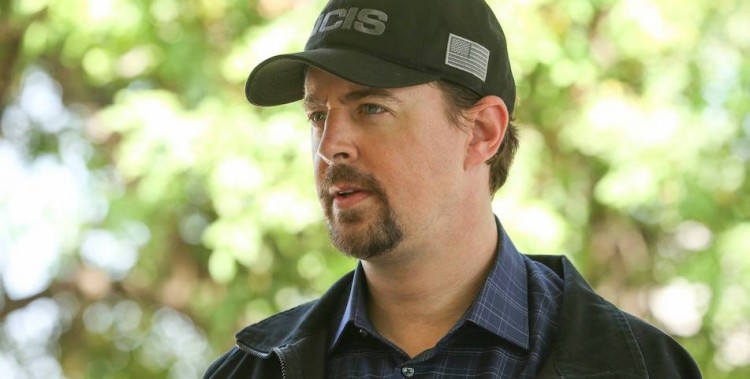 NCIS fans can't still wrap their heads around the unexpected revelation in the recent episode of Season 16 wherein it was teased that Agent Ziva David might still alive. In the upcoming episode of NCIS Season 16, another peak on the past one of series original cast member will be the focus of the team's next case.
In Episode 14, Agent Tim McGee (Sean Murray) will return to his high school to investigate a murder case despite his strong opposition. Team Gibbs will call in McGee's high school to help in the investigation of the killing of a Department of Defense contractor. What makes it personal to the team is that McGee's unique password that he created when he still a teenager has been linked to the case.
Of course, its McGee. The Navy tech genius always uses unique passwords even during his teenage years and no one can crack it except for him.
Based on the trailer for NCIS Season 16 Episode 14, McGee is indeed reluctant about returning to his alma mater. It is probably because Tim did not have a great time while in high school.
It can be recalled that he had mentioned to his fellow NCIS agents that he never had a normal childhood because of his Navy Admiral father. McGee said when he was young, he is always the "new boy" in the class because he often attending a new school whenever his father is transferred to different military camp overseas.
Meanwhile, things will escalate in the NCIS murder investigation when an intruder breaks into McGee's house to steal his outmoded high school computer. It is interesting to see how will McGee's wife, Delilah (Margo Harshman), will react to this latest intrusion in their house.
Viewers may recall that according to McGee, Delilah freaked out when she found out that some burglars ransacked their home and a mummified body was discovered under the floorboard in their bedroom in Season 13. Thankfully, Mrs. McGee is in Dubai on assignment at the time.
In the upcoming NCIS Season 16 Episode 14, titled "Once Upon A Tim," Delilah will definitely show up in the episode as Harshman is listed in the guest star lineup. However, it is not clear if Delilah and their twins are at home when McGee exchanges fire with the intruder. NCIS Season 16 Episode 14 will air on February 19 at 8 p.m. ET on CBS.
Meanwhile, the recent Ziva-related story of NCIS drew the largest viewership for the CBS procedural drama this season. About 13.42 million viewers tuned in to the show's Episode 13 as Team Gibbs cracked a case that Ziva has been pursuing before she turned her badge in and returned to Israel.
© 2019 Korea Portal, All rights reserved. Do not reproduce without permission.