Netflix Slammed Over 'Outlander' "Sexist" Announcement + Series Actress Laura Donnelly Lands Lead Role In New HBO Sci-Fi Series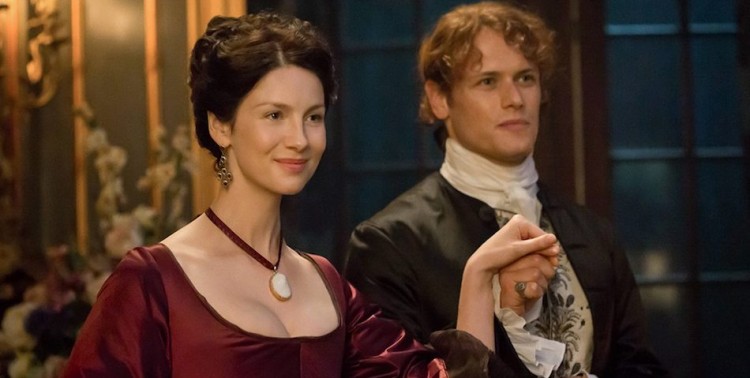 Netflix has announced that fan-favorite series Outlander is coming on the streaming giant in May. However, the supposed to be exciting announcement has been tainted with backlash as some fans of the series slammed Netflix for what they have called a "sexist" announcement.
Netflix made an announcement on Twitter that the Season 1 and 2 of Caitriona Balfe and Sam Heughan's hit series, Outlander, will be available in the service starting on May 27. The announcement, however, drew criticisms from some fans of the show.
"BREAKING NEWS: Moms, prepare to fall in love. Seasons 1 & 2 of #Outlander are coming to Netflix on 5/27 (!!)," Netflix wrote along with a photo of Jamie (Heughan) looking suspiciously to Claire (Balfe). The photo is captioned, "Me, watching my wife watch Outlander."
"It's amazing how you've managed to insult moms & everyone else who watches the show in a single tweet. Do better," a fan commented on the tweet. "Yes Netflix, there are men (and women who aren't mothers) watching this and it's a book series that's been around for 25 years now! Get a bloody grip! Jump on the bandwagon for financial reasons then insult us," another added.
Some fans, on the other hand, said Netflix just poked fun at husbands who still don't understand why their wives love Outlander. Netflix has yet to release a statement about the negative comments that its Outlander announcement has been receiving.
Meanwhile, the cast and crew of the series are currently filming in Scotland for the fifth installment of the time travel series. Balfe and Heughan will reprise their respective characters along with Sophie Skelton (Brianna), Richard Rankin (Roger), Duncan Lacroix (Murtagh Fitzgibbons), and more. Outlander Season 5 is based on the Diana Gabaldon's fifth novel in the series, The Fiery Cross, and it is expected to premiere in fall.
In other Outlander news, series actress Laura Donnelly has landed a lead role in the upcoming HBO sci-fi series The Nevers by Avengers: Age of Ultron writer/director Joss Whedon. It is a drama about a group of Victorian-era women who have unusual abilities. They find themselves fighting some relentless enemies and fulfilling a mission that might change the world.
Donnelly will play the role of Amalia True, who is described as the most reckless, impulsive, emotionally damaged hero of her time. A menace to the society, Amelia would die for the cause and kill for a drink.
Donnelly is known for portraying the role of Jamie Fraser's sister, Jenny, in Outlander. Jenny was not seen in the previous season of the Starz series. It is still unclear if she will appear in the upcoming season.
HBO has yet to announce a premiere date for The Nevers. Whedon will serve as writer, director, and executive producer of the series.
BREAKING NEWS: Moms, prepare to fall in love. Seasons 1 & 2 of #Outlander are coming to Netflix on 5/27 (!!) pic.twitter.com/SfbH1TJYjS — Netflix Family (@netflixfamily) April 22, 2019
© 2023 Korea Portal, All rights reserved. Do not reproduce without permission.