NCT 127 Joins Fans In Random Play Dance Event In New York City + K-Pop Group Confirms Release Date For 'We Are Superhuman'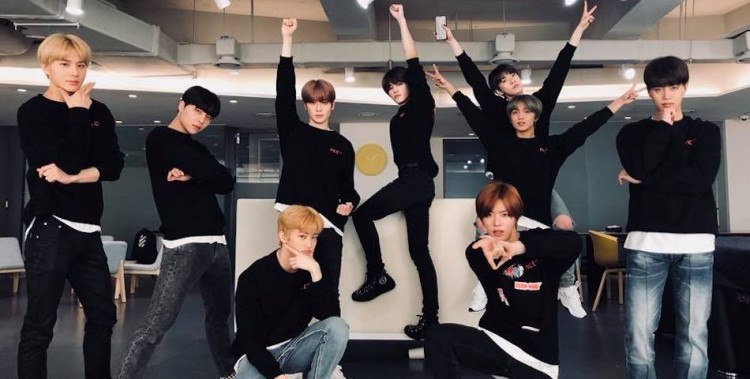 NCT 127 surprised their fans in New York City when they joined a random play dance in the city. The group has also confirmed the release date for their new album, We Are Superhuman.
Korean YouTuber GoToe hosted a random play dance in New York City's Washington Square Park over the weekend. The rule is when the chorus of a K-pop song is being played, anyone who knew the choreography could come to the center and dance.
Like any other RPD events, K-pop fans gather and dance to their favorite tracks in NYC. But the event in the city became extra special because of some surprise guests. Prior to the event, NCT 127 revealed that their tour bus would be passing through Washington Square Park on the same date of the RPD but they left the time under wrap.
Halfway through the random play dance in Washington Square Park, the crowd went wild when the members of NCT 127 made an unexpected appearance and started dancing with them. The group arrived approximately 12 minutes into the video below.
At first, the K-pop idols just watch the fans as they dance. After a while, they join and start dancing to the songs they know.
Towards the end of the event, some of the NCT songs are being played. The boys immediately come to the front and dance to their songs including "Simon Says," "Touch," "Cherry Bomb," and NCT U song "Boss." After the RPD, the members greeted GoToe while the fans cheer for the group.
GoToe shared his photo with NCT 127 and revealed that the group had invited him to their concert in Newark on April 24. He added that he would also be holding another random play dance event in front of the concert venue. GoToe has become known for organizing RPDs around the world.
NCT 127 is currently in the U.S. for the North America leg of their first world tour, title NEO CITY - The Origin. The group's first stop is in Newark. They are set to visit nine different cities across the United States before hitting the road for Canada and Mexico next month.
The nine members of the K-pop boy group earlier appeared on Good Morning America. They performed in the show their hit song "Cherry Bomb" and "Superhuman" from their upcoming album, We Are Superhuman.
Meanwhile, SM Entertainment has confirmed that NCT 127's new album We Are Superhuman will officially drop on May 27. Pre-orders will start on April 22.
© 2020 Korea Portal, All rights reserved. Do not reproduce without permission.