NCT 127 Sets New K-Pop Record; Drops North America Tour Dates For 'NEO CITY - The Origin'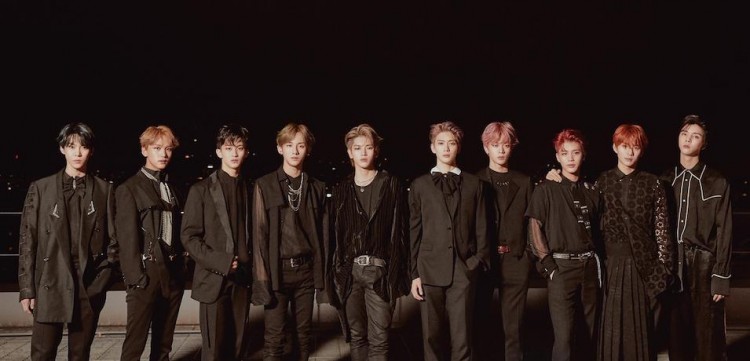 K-pop group NCT 127 will have a very busy spring. The group has just dropped more dates for their first-ever world tour, NEO CITY - The Origin. The group will travel across North America starting in April.
NCT 127 has released a teaser video for the North America leg of their NEO CITY - The Origin. In the clip, the NCT sub-unit has vowed to bring their powerful performances to the world stage.
The 10 members- Taeyong, Taeil, Yuta, Jaehyun, Winwin, Mark, Haechan, Johnny, Doyoung and Jungwoo- will be performing in 11 cities across North America. This marks the largest North American tour for any K-pop boy groups in terms of the number of cities that will be visited.
The NA leg will kick off at the Prudential Center in New Jersey on April 24. Each city will host one-night show except for San Jose, which will feature two shows on May 9 and 10. The NEO CITY - The Origin tour dates are as follows:
April 24 - Newark, New Jersey
April 26 - Atlanta, Georgia
April 28 - Miami, Florida
May 1 - Dallas, Texas
May 3 - Phoenix, Arizona
May 5 - Houston, Texas
May 7 - Chicago, Illinois
May 9 and May 10 - San Jose, California
May 12 - Los Angeles, California
May 17 - Vancouver, Canada
May 19 - Toronto, Canada
"The tour will allow NCT 127 to stage the band's uniquely stylish music and powerful performance on top of sophisticated and futuristic stage arts, opening up a new era of a concert," according to the group's label, SM Entertainment.
The NCT 127's new tour dates were released after the group dropped a 127-seconds video for member Mark. The K-pop group also recently participated in "Let's Shut Up & Dance" video which is a collaborative tribute for Michael Jackson. The clip features NCT 127 along with Jason Derulo and EXO member Lay.
NCT 127 began NEO CITY - The Origin world tour in Seoul, South Korea earlier this year. The members are currently on the Japan leg of their concert tour and it is slated to wrap up on March 31. NCT 127 is also expected to announce the European and Asian legs of their world tour in the coming days.
The NCT 127 sub-unit debuted on July 7, 2016, with the release of their first extended play, NCT #127. On October 12, 2018, they released their first full-length album, Regular-Irregular. It debuted at No. 86 on the US Billboard 200, the highest ranking the group has achieved in the chart. The NCT 127 other notable singles are "Regular," "Cherry Bomb," "Limitless," and "Simon Says."
© 2019 Korea Portal, All rights reserved. Do not reproduce without permission.