'NCIS: New Orleans' Season 5 Episode 7 Spoilers: Agents Hannah Khoury's Secret Will Be Revealed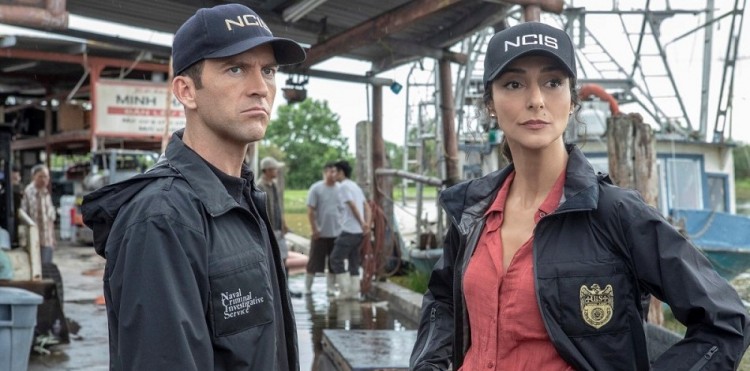 The secret of NCIS Senior Special Agent Hannah Khoury is about to be revealed in the NCIS: New Orleans Season 5 Episode 7. Apparently, it will be Agent Tammy Gregorio who will find out about the part of Hannah's personal life that she chose to hide from her new team.
In next week's episode, the NCIS NOLA team will investigate a deadly explosion that rocks the French Quarter. The investigation will lead them to look into a student protest organization. The team will interrogate a professor and a former member of the group for their possible involvement in the explosion.
The episode, titled "Sheepdogs," will also reveal Agents Khoury's (Necar Zadegan) secret. Hannah stepped in as leader of the NOLA in the wake of the near-death experience on Agent Dwayne Pride's (Scott Bakula). She later assumed the post as head of the NOLA team after Pride got promoted as NCIS Special Agent in Charge assigned to the New Orleans Office.
So far, Hannah has been adapting pretty well with her new team. She hasn't experienced conflict with Agents Christopher LaSalle (Lucas Black) and Gregorio (Vanessa Ferlito) as well as with Sebastian (Rob Kerkovich), Patton (Daryl Mitchell) or even with Dr. Loretta Wade (CCH Pounder). So what could be the secret she is hiding?
NCIS: New Orleans Season 5 Episode 7 is expected to bring some of Khoury's backstory. In the earlier episode, Khoury showed particular interest on a teenage girl, Amy, who plans to take revenge on the man who killed her cousin. She was able to stop her from committing a crime. Khoury could have had troubled teenage years just like Amy.
Agent Hannah Khoury he is described as a special agent of Persian descent, speaks six languages, and has impeccable experience in international intelligence gathering. She spent 15 years traveling to all over world handling U.S. Navy crisis. But apparently, she has decided to plant her roots stateside. Is this her real reason for accepting a job in the Big Easy?
It can be recalled that Pride asked Khoury why she decided to take a full-time position in NOLA given her intentional track record. She told him that she is now ready to live a normal life and a find a place where she can settle down. Is there something happened to her while she was stationed abroad?
NCIS: New Orleans Season 5 will have a week break. Episode 7 will air on November 13 at 10 p.m. ET on CBS.
© 2022 Korea Portal, All rights reserved. Do not reproduce without permission.