Jay Park Announces Retirement Plan; Surprised Fans Share Their Thoughts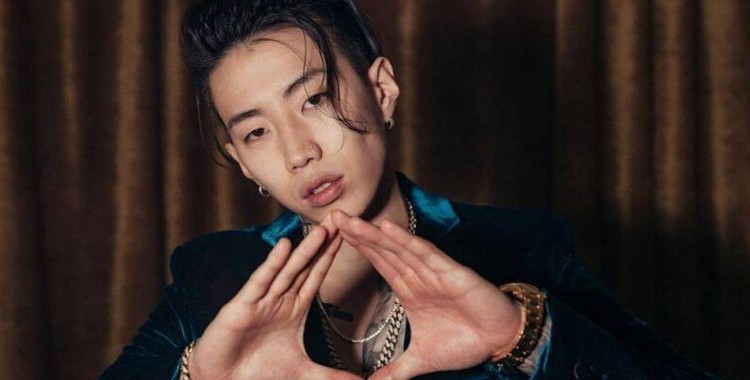 Korean rapper-songwriter Jay Park has announced his plan to retire in a few years from now. In his recent tweet, Park surprised his fans when he revealed that he has been thinking about leaving the spotlight.
Being only in his early thirties, many fans thought that he would be seen on stage for a long time. However, Jay Park said he is making a promise to himself and his fans right now that he will retire in a few years from now. He cited that there isn't enough "space" in the industry today for artists like him as the reason for his early retirement.
"I'm gonna retire in a couple years~ This is a promise to you guys and myself. Not a lot of space for guys like me left in this game," he tweeted.
Some fans, however, got confused about the rapper's tweet when it was preceded by another message about hair. In his post, Park said he is getting a hair transplant.
It is not clear whether or not Park is planning to step aside from performing on stage or he is also retiring as CEO of his hip hop label AOMG. Either way, many of his fans expressed support of his decision. Some, however, hope that Park will change his mind and will continue to make and perform his music.
Jay Park is one of the most celebrated K-pop idols of his generation. The 31-year-old hip-hop artist has been writing his own music since he was in high school. He officially started in the business in 2005 when he was accepted as a trainee under JYP Entertainment. He later debuts with the other six members of 2PM in 2008.
After a year with 2PM, Jay Park announced in September 2009 that he will be leaving the group and will return to America following the scandal about his 2005 writing on his Myspace account. In the leaked message, Park expressed his dislike for South Korea while training under JYP.
Netizens eventually changed their perspective on the matter when they realized that Jay Park's Myspace message had been mistranslated and taken out of context. He returned to Korea in June 2010.
Park released his first Korean mini-album, Take a Deeper Look, in April 2011. He served as a judge in Season 2 and 3 Asia's Got Talent alongside legendary composer David Foster and Indonesian singer Anggun. The most recent season just ended last week.
Meanwhile, Jay Park's AOMG recently announced that it will be launching a new hip hop audition program sometime in the first half of this year. The audition program, titled Sign Here, aims to discover artists with wide-ranging talent such as rap, vocal, producing, and performing talent. The program is expected to be released in July this year.
Im gonna retire in a couple years~ this is a promise to you guys and myself. Not a lot of space for guys like me left in this game.

— JAY BUM PARK (@JAYBUMAOM) April 17, 2019
Im gonna get a hair transplant~ — JAY BUM PARK (@JAYBUMAOM) April 17, 2019
© 2023 Korea Portal, All rights reserved. Do not reproduce without permission.