2PM News And Update: Junho Answers Questions About The Group's Silence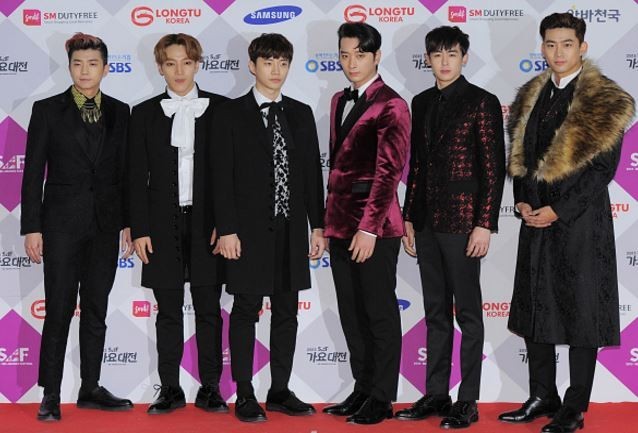 2PM member Junho has finally shared his thoughts on the speculations regarding 2PM's inactivity in South Korea during his guesting on the May 11 episode of "Happy Together". The 27-year-old singer-songwriter, dancer, and actor denied the rumors that 2PM was not involved in any activities lately. In fact, he revealed that the band has been restless due to international promotions.
According to Junho as quoted by Soompi: "... Even though we don't appear on TV that often in Korea, we still go on international tours. One time, I visited a hospital right when we returned to Korea after finishing a tour, and the doctor asked me what 2PM was doing these days."
He further opened up regarding the bashing the group has received from the netizens: "Since 2PM isn't currently promoting in Korea, people think we're just resting. I got a lot of malicious comments asking why I got to live in such a luxurious home when it didn't even seem like I was active... We're still working really hard, and we've never rested for longer than a week. I want to clear up any misunderstandings."
Aside from Junho, TWICE members Tzuyu and Sana were also among the celebrity guests in the TV show. During the show, the three stars made compared the treatment of JYP Entertainment president Park Jin Young to their respective groups.
According to the TWICE girls, Park has been showing off his aegyo or cute gestures every time he meets with the group. However, Junho seemed to disagree with them and revealed that the record executive has always been acting harshly with them, Soompi reports.
Junho joined 2PM in 2008 alongside Jun. K, Nichkhun, Taecyeon, Wooyoung, Chansung and former member Jay Park. Aside from his affiliation with the group, he appeared in several acting projects including "Memories of the Sword", "Twenty", and "Good Manager".
© 2023 Korea Portal, All rights reserved. Do not reproduce without permission.