'X-Men: Apocalypse' To Focus On Storm's Backstory; Alexandra Shipp To Play A Dark Role?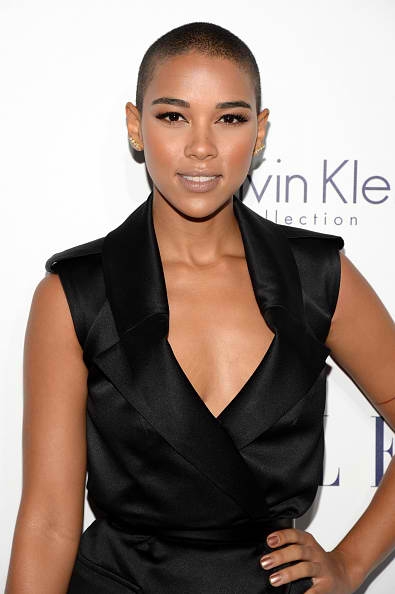 X-Men fans will reportedly get their fill of Storm's backstory in the upcoming movie "X-Men: Apocalypse."
Alexandra Shipp will be playing the role of a young Ororo Munroe.

"In the original X-Men trilogy and X-Men: Days of Future Past, Ororo Munroe a.k.a. Storm was always shown to be a force for good in the battle between Professor X's team and the Brotherhood of Mutants, but evidently X-Men: Apocalypse will be adding a bit of darkness into the character's history," Cinema Blend wrote.

Speaking to Empire, writer-producer Simon Kinberg dished out on Alexandra Shipp's role in "X-Men: Apocalypse," as well as Tye Sheridan and Sophie Turner, who will play the younger versions of Cyclops and Jean Grey.

"They're as much a part 
of the movie as our main cast," 
said Kinberg. "Scott is not yet the squeaky-clean leader. Storm is 
a troubled character who is going down the wrong path in life. And Jean is complex, interesting and not fully mature. It's fun to see someone struggling with their powers when you know one day they'll become the most powerful person in the world."

Alexandra Shipp also spoke about Storm's plot in "X-Men: Apocalypse" as well as her character being the first of the Four Horsemen of En Sabah Nur, to be played by Oscar Isaac.

"It's just pure love. I feel like when someone joins a cult, they end up becoming kindred spirits," Shipp said about Storm's storyline in the upcoming film, as quoted by Comic Book Movie. "They're following the same thing. They all have the same goal which is Apocalypse... So what he is attracted to is their level and their magnitude of power. I think that his plan for her in the movie is to protect him."
Fans will witness Alexandra Shipp's portrayal of Storm when "X-Men: Apocalypse" hits theaters in May.


© 2019 Korea Portal, All rights reserved. Do not reproduce without permission.