'Are You Human?' Actress Gong Seung Yeon Confirmed To Join Kim Min Jae & Park Ji Hoon In Upcoming Romcom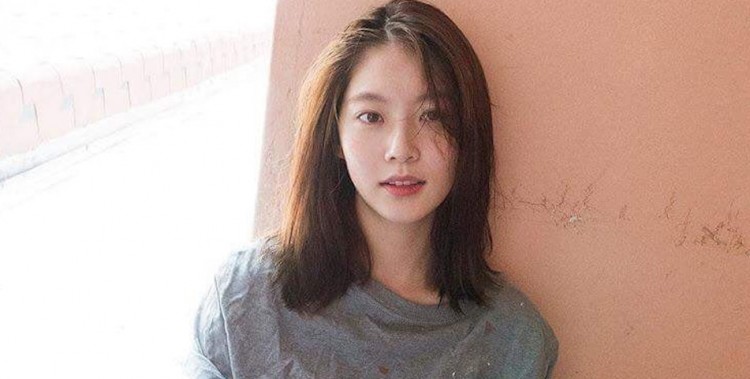 The filming of the upcoming historical romantic comedy Flower Crew: Joseon Marriage Agency is expected to kick off soon as all of its lead actors have been confirmed. The new addition to the cast is Korean actress Gong Seung Yeon.
The Are Your Human? star is set to play the female lead character, Gae Ddong, a stubborn girl who acts like a man. She is known in their community for taking on any tasks for men usually do in exchange for a few dollars. She takes jobs such as woodcutting or delivering heavy rice bags. Gae Ddong also uses her strength to stop brawls in the streets.
Gong is the older sister of TWICE member Jeongyeon. She made debut when he joined We Got Married Season 4 and was paired with CNBLUE member Lee Jong Hyun.
Flower Crew: Joseon Marriage Agency tell the story of King Lee Soo (Mama Fairy and the Woodcutter actor Seo Ji Hoon) who makes a request to the best dating agency in Joseon to protect his first love, Gae Ddong. Upon the king's request, the matchmakers at the dating agency, called Flower Crew, risk their own lives to transform the lowly Gae Ddong into the noblest woman.
Lee Soo lived 23 years as an ordinary blacksmith but became a king against his will overnight. He is not used to living under strict guarding of his servants. Most of all, he is exhausted from the women in the palace who continuously trying to seduce him. His heart only belongs his first love, Gae Ddong, to whom he is also willing to sacrifice his own life.
Goblin actor Kim Min Jae will be playing the role of Ma Hoon, Joseon's best matchmaker and the hottest guy in the city of Hanyang. As the leader of Flower Crew, he oversees the business. He has a pleasing personality and has the ability to access people to find the right person for everyone. He doesn't discriminate against social status or gender when it comes to customers.
Meanwhile, former Wanna One member Park Ji Hoon was earlier cast to play the role of Go Young Soo, the Flower Crew's image consultant. He is also the most fashionable man in Joseon, who can turn streets into runways. He uses his expertise in fashion and beauty to transform anyone into a likable person.
Moon Lovers: Scarlet Heart Ryeo actor Byun Woo Seok also join the cast. He will portray the role of Flower Crew's informant Do Joon. He used to be a son of a wealthy family but the fall of his family forced him to strive on his own.
Flower Crew: Joseon Marriage Agency is set to premiere sometime in September. It will take the Monday-Tuesday time slot of JTBC.
© 2023 Korea Portal, All rights reserved. Do not reproduce without permission.