EXO's Chen Assures Fans About Group's Contract With SM Entertainment; Hints About Plan For Renewal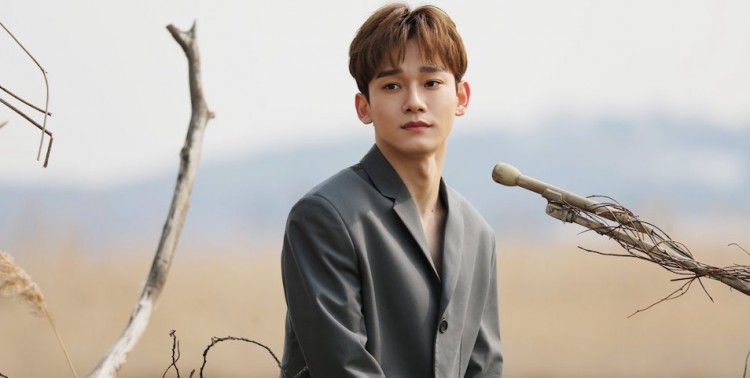 EXO member Chen has finally put speculations to rest about the group's contract with SM Entertainment. Chen has revealed the details of their contract with the label plus he also gave out a hint on renewal plans in the future.
During an appearance on TV show Radio Star, Chen has been asked about EXO's contract with SM. It has been confirmed that the members don't have the usual seven-year contract with their agency. Instead, EXO signed a 10-year deal with SM.
There have been rumors that EXO member D.O. is not inclined to renew his contract with the label. SM Entertainment already shut down the rumors that the 100 Days My Prince actor is considering on leaving the company after his contract expired. SM claimed the EXO member still had a lot of time left on their contract despite the group recently celebrated their seventh anniversary.
When asked by Radio Star MCs if the members have the same renewal date, Chen confirmed that they have the same contractual agreement that ends on the same day. He also confirmed the 10-year agreement by saying that there are three more years in their contracts.
"It's all the same. There's actually quite a bit of time left in our contracts. About 3 years," he said.
Although the contracts of the EXO member will not expire until 2022, Radio Star MC and Mystic Entertainment CEO Yoon Jong Shin advised Chen to start thinking about the possible renewal as soon as possible. He said Chen and his bandmates can't start thinking about it when 2022 comes.
Chen also assured EXO-Ls that they have nothing to worry about the members' contract and possible renewal. He said he doesn't want to stress over the contract. Chen added that he just want to enjoy the moment that he is at the moment and focus on what he loves to do.
Chen recently released his first-ever solo album, April, and a Flower. It debuts at No. 3 on the World Albums chart, making Chen the highest-charting solo K-pop act on the chart since November 2018.
Meanwhile, Chen will be joining his fellow EXO-CBX members Xiumin and Baekhyun in a series of concerts in Japan, titled MAGICAL CIRCUS-Special Edition. The group will be in Saitama on April 16 and 17. They will also visit Kobe, Japan and perform for their fans from April 27 through 29.
It will be Xiumin's last concert before he starts with his military service on May 7. The singer confirmed his enlistment in a letter to EXO-Ls. Xiumin expressed gratitude to their fans and promised to return from his military service in good health.
EXO has also received a nomination from the 2019 Billboard Music Awards for Top Social Artist category along with BTS and GOT7. There is still no words for SM Entertainment if EXO will attend the awards show in Las Vegas on May 1.
© 2023 Korea Portal, All rights reserved. Do not reproduce without permission.