Roy Kim Admits To Sharing Lewd Content In Chatroom + Georgetown University To Conduct Investigation On Singer's Sexual Misconduct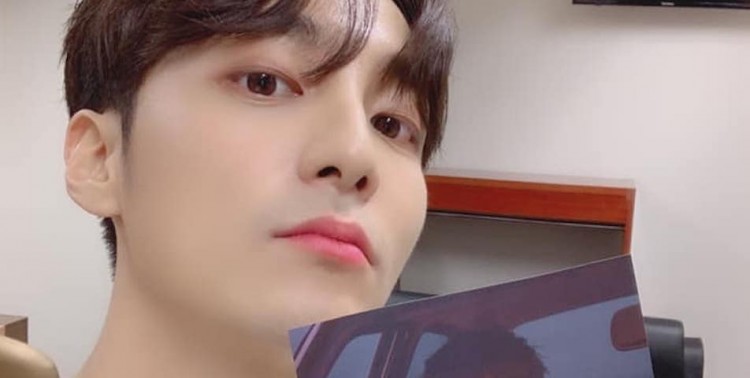 Korean singer Roy Kim has admitted to the accusation of distributing lewd content in Jung Joon Young's controversial chatroom. Aside from Kim, Eddy Kim and former FTISLAND member Choi Jonghoon have also admitted for the same offense. Meanwhile, Georgetown University is set to launch an investigation on its student Roy Kim.
The singer attended the police questioning on Wednesday, a day after he arrived in South Korea from the U.S. Before he enters the Seoul Metropolitan Police Agency, he gave a brief statement to the press who are waiting for him.
The "Only Then" crooner apologized to his family and fans, and to the public for causing worries to them. He also vowed to fully cooperate with the investigation.
According to the police, it was revealed in the investigation that although Roy Kim and Eddy Kim did not take the pictures themselves, they downloaded photos online and posted them in the group chatroom. Roy Kim and Eddy Kim's cases will also be forwarded to the prosecution with the charge of violating the Information and Communication Network Act by posting sexually lewd material.
Aside from the same charges as Roy Kim and Eddie Kim, Choi Jonghoon will be facing an additional charge of violating the Act on Sexual Crime of Violence for filming sexual videos without consent himself. Jonghoon admitted to the charge of illegally filming pornographic videos.
Meanwhile, Georgetown University in Washington D.C. is reportedly conducting its own investigation on the sexual misconduct of their student Roy Kim. The university said any student who violates their conduct policies will be held accountable for their action.
"Georgetown is committed to making sure that reported cases of sexual misconduct are investigated and responded to promptly and thoroughly. We take this work extremely seriously and are committed to evaluating each case sensitively and fairly," university spokesman Matt Hill told The Korea Times.
Apparently, students found violating the code of conduct may be disciplined. The most severe sanction is dismissal or termination of the student's relationship with the school. Roy Kim has only one month left until his graduation. He is majoring in sociology.
Roy Kim's involvement in Jung Joong Young's scandal started when reports emerged that the latter is illegally filming sex videos without consent and sharing it to several chatrooms. The members of the chatrooms were eventually revealed and one of those is Roy Kim.
The singer developed a friendship with Jung Joong Young in the TV talent show Superstar K4. Kim won the competition while Jung finished third.
© 2023 Korea Portal, All rights reserved. Do not reproduce without permission.