'Outlander' Author Diana Gabaldon Reveals Jamie & Claire's Age In 9th Book 'Go Tell The Bees That I Am Gone'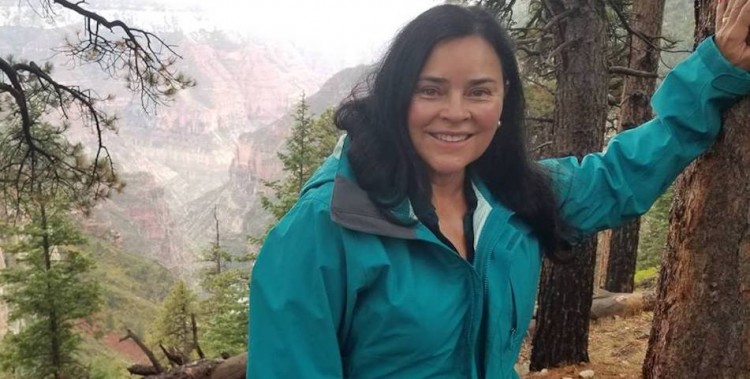 Jamie and Claire have a lot more love stories to tell. That is what Outlander author Diana Gabaldon has assured fans when she revealed the age of both characters in her upcoming novel Go Tell The Bees That I Am Gone.
Gabaldon has confirmed that the ninth installment of her Outlander book series will be coming out this year. Then a fan asked the novelist on Twitter about some details of her new book particularly the ages of lead characters Jamie and Claire.
It looks like Gabaldon has understood by now how passionate Outlander fans are hence, she happily replied to a fan query. She said Jamie will be 59 while Claire is 64 in Go Tell The Bees That I Am Gone. Sam Heughan plays the role of Jamie Fraser while actress Caitriona Balfe portrays Claire.
Many fans are pleased to know that the couple will really grow old together despite the challenges that are expected to come their way in between Drums of Autumn and Go Tell The Bees That I Am Gone. Earlier this month, Gabaldon also explained on her official website, the origin of the ninth book title.
"Talking to your bees is a very old Celtic custom (known in other parts of Europe, too) that made it to the Appalachians. You always tell the bees when someone is born, dies, comes or goes-because if you don't keep them informed, they'll fly away," she wrote.
She also shared the title list of chapters for Section One of the upcoming novel. Although Gabaldon said the section is already completely assembled, she cautioned that the titles may still change if she thinks of something better. The titles for Section One includes "The MacKenzies are Here!," "A Blue Wine Day," "Meditations on a Hyoid," "Home is the Hunter, Home from the Hill," "Dead or Alive," "Visitations," and "Animal Nursery Tales."
Meanwhile, aside from revealing that Go Tell The Bees That I Am Gone will be available in bookshelves this year, Diana Gabaldon also shared a bonus. When asked by another fan if there will be more books in the future, the author hinted that Book 10 is also in the works.
The upcoming Outlander Season 5 is based on Gabaldon's fifth book, titled The Fiery Cross. The story will revolve around the time of the American Revolution which took place between 1765 and 1783.
The cast and crew of the Starz time-traveled theme series are expected to kick off filming anytime soon. The network has yet to announce a premiere date for Outlander Season 5 but it could be released in fall like its previous two seasons.
© 2023 Korea Portal, All rights reserved. Do not reproduce without permission.