'This Is Us' Season 3 Finale Spoilers: "Her" Episode Doesn't Look Good For Rebecca & The Big Three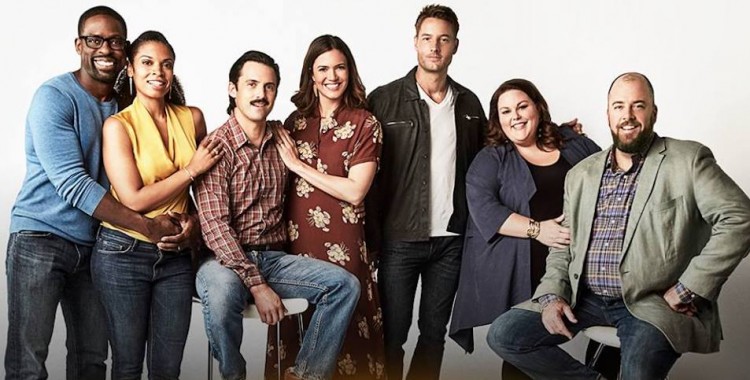 This Is Us Season 3 finale will be heartbreaking, shocking, and will keep you on the edge of your seat. Given all of these, the season finale of the NBC drama is certainly a tear-jerking one and it's going to be bad for the Pearson family.
The "Her" episode suggests a huge story about Rebecca (Mandy Moore). Viewers have already known that the "her" whom older Randall and grown-up Tess have been talking about in Season 2 finale is actually Rebecca. In the conversation, Tess told her father that she is not ready to see "her."
Many speculate that Rebecca could be suffering from an illness in the last years of her life. Nothing is certain at this point on what illness would that be except that it will not be Alzheimer's disease. Moore has already ruled that out, saying it is a good theory but older Rebecca's cognitive skill is still sharp as ever.
Her illness could have a connection to the accident she got involved in decades ago. The teaser for Episode 18 shows a glimpse of Jack Pearson's (Milo Ventimiglia) wife in a car accident. The Pearson matriarch is seen crashing her car in another vehicle.
Although "Her" is more about Rebecca, Episode 18 teaser also shows that there are lots of things happening to the Big Three. Executive producer Isaac Aptaker said they will give resolution to the other pressing questions about the challenges that Kevin (Justin Hartley), Kate (Chrissy Metz), and Randall (Sterling K. Brown) are facing in their respective lives. Creator Dan Fogelman, on the other hand, teased that everyone should be glued on their seats especially on the last five minutes of This Is Us Season 3 finale episode.
"It feels very big. It feels like a real midpoint for us, and I'm very excited about it. The last five minutes of it are as big and sprawling and epic as we get," he told Glamour.
The synopsis for the episode indicates that Kevin and Zoe (Melanie Liburd) will look after Tess and Annie while their parents, Randall and Beth (Susan Kelechi Watson), consider how to move forward of their relationship. It doesn't look good at all for Randall's family.
Many speculate that Randall and Beth could be heading for divorce. Aptaker hinted that the couple will evaluate everything in their lives and decide what they are going to fight for in this week's Episode 18.
As for Kevin, he is seen in the teaser telling Zoe that sometimes a person thinks what he wants but will eventually change. This suggests that Kevin may have a change of heart about his decision to stay with Zoe even though she told him that she doesn't want to have kids.
Kate and Toby, on the other hand, are seen in the teaser panicking when the machine attached to their newborn baby, Jack, shows sign of a problem. This Is Us Season 3 finale airs on April 2 at 9 p.m. on NBC.
© 2023 Korea Portal, All rights reserved. Do not reproduce without permission.