'This Is Us' Season 3 Finale Spoilers: Chrissy Metz Teases A "Devastating" Ending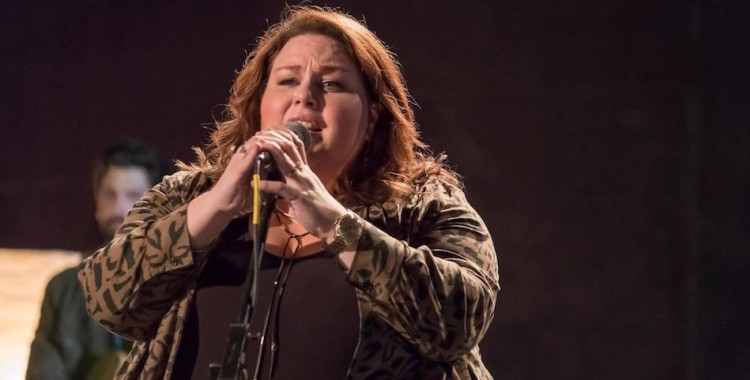 Every episode in This Is Us Season 3 is a tear-jerking. And then cast member Chrissy Metz teased that more tears will drop in the upcoming episodes particularly in the season finale.
This Is Us is coming back this week after a two-week break and it doesn't look good for pregnant Kate (Metz). In a sneak peek for Episode 14, titled "The Graduates," Kate is seen being rush to the emergency room on a stretcher and Toby and Kevin look worried of her.
In an interview with PopSugar, Metz shared a few details about the upcoming episode, saying it will be shocking for the series' fans. Some speculated that Kate might suffer another miscarriage this season.
Although the actress did not say what would happen to Kate and her unborn son, Metz hinted that the story is not something that viewers would expect and it really going to be a challenge for Kate and Toby. In another interview, Metz said a lot of people will be moved and learn something important from Episode 4.
Meanwhile, the hardships and challenges of the Pearson family will not stop in Episode 14. Metz has teased that Season 3 finale will be more worst and it will break the hearts of many viewers. The actress admitted that she was devastated when she read the script for the finale.
"When I read the finale, there are a couple of things that happened that I was devastated reading... It will sort of give you a checkpoint as to where the Pearsons are headed as individuals and as a family. And I don't know if I'm ready. I do not know," she confessed.
Chrissy Metz admitted that she is not sure what Season 3 finale will mean for the upcoming season as well as to rest of the series. What she could be sure of is that it will be shocking and heartbreaking.
Metz's co-star Mandy Moore (Rebecca Pearson) also earlier warned fans about her character's fate in the season finale. Moore did not reveal much, however, she said it is going to be toughed and some might have a hard time digesting it emotionally. She added that what will happen to Rebecca could happen to anyone else in real life.
It was revealed this season that the mysterious woman that older Randall and Tess are talking about in Season 2 finale flash forward is actually Rebecca. This means Rebecca is already in the late stage of her life. Many fans speculate that Rebecca may die at the end of the season. This Is Us Season 3 airs every Tuesdays at 9 p.m. on NBC.
© 2023 Korea Portal, All rights reserved. Do not reproduce without permission.