Seungri Admits To Sharing Illegally Taken Content + More Korean Singers Expected To Be Named As Members Of Chatroom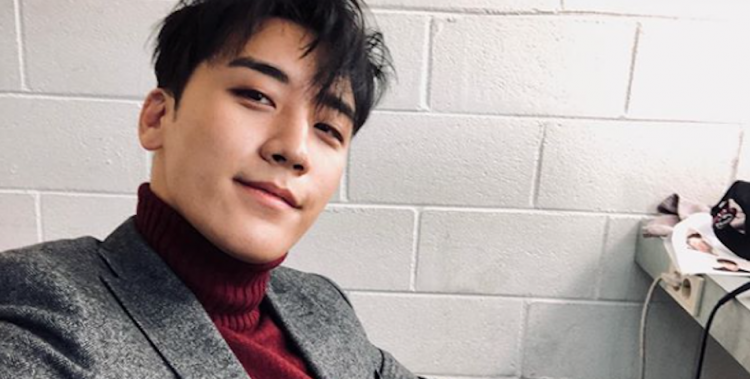 Former BIGBANG member Seungri admitted to sharing of illegally taken footage after he was booked by the police. Meanwhile, more Korean singers are expected to be named as members of the infamous chatroom as new information came into light.
According to the police, Seungri has admitted that he shared hidden camera footage on the controversial chatroom with other K-pop idols and also to another group chatroom. However, the singer argued that he did not film it. The police are now analyzing the clip to find out who filmed it.
Meanwhile, MBC's Newsdesk reported that not only eight but a total of 14 people are involved in Jung Joon Young's chatrooms where illegal videos were shared. Out of the 14, eight are singers.
It was earlier revealed that among the members of the group chatroom are Jung Joon Young, Seungri, Choi Jonghoon, Yong Junhyung, businessmen such as former Yuri Holdings CEO Yoo In Suk, two Burning Sun MDs, and a friend of Jung Joon Young. Now, it was disclosed that there are more celebrities involved including four more singers.
Two of them are only identified as "K" and "J." There are two more unidentified singers and there is also model "L". Apparently, singer "K" has made an earlier statement regarding the accusations and denied any knowledge or involvement in the illegal videos.
Additionally, reports stated that the Seoul Metropolitan Police Agency has confirmed the existence of 23 chatrooms where illegally filmed videos were shared by Jung Joon Young, Seungri, and their friends. It was earlier reported that there are seven different chatrooms where illegal videos and photos were shared.
Apparently, the number of members in each group ranges from three to seven people. The police investigation has also confirmed that some members of the chatroom used sex videos to blackmail.
More on the hidden camera and chatroom scandal, Newsdesk also reported that the members of the chatroom did talk about destroying evidence that took place in their virtual chatrooms. It was revealed that when the scandal broke on March 11, the members of the chatroom discussed changing their old phones.
Seungri allegedly told Choi Jong Hoon to change his phone. Jung Joon Young also admitted when he was questioned by the police that he had gotten rid of his phone while filming a show in Los Angeles. Seungri, Jung Joon Young, and the four others who were already questioned by the police submitted new phones during the investigation.
© 2020 Korea Portal, All rights reserved. Do not reproduce without permission.