YG Entertainment Blurs Out Seungri's Face In BIGBANG's Merchandise; K-Pop Idol Booked For Illegally Sharing Sex Video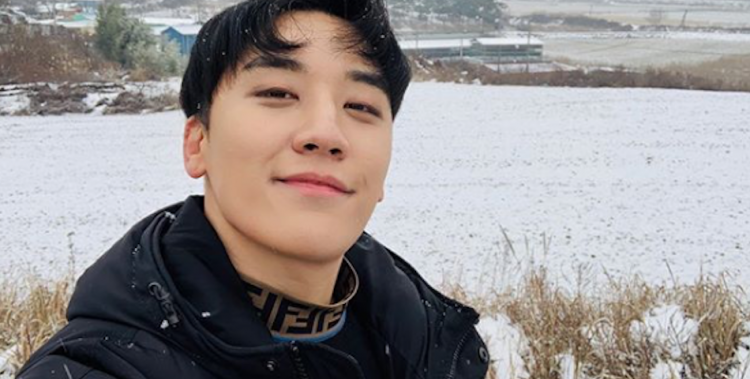 BIGBANG fans can no longer find the face of former member Seungri in some of the band's merchandises that are on sale in YG Entertainment's official online shop, YG Select. The entertainment label has blurred out Seungri's face and deleted all his solo merch on the site.
YG's action came after the label was heavily criticized for continue selling the merch of the idol amidst the multiple scandals that he has been into. In response, the company has stopped selling all items featuring Seungri on Tuesday. However, BIGBANG items are still available but the face of Seungri has been blurred out.
Earlier, Seungri's face has also been erased from BIGBANG's fan cafe. The name of the 29-year-old singer has also been removed as a member of BIGBANG in portal site search results.
The album jacket and the thumbnail for the music videos of Seungri's The Great Seungri album have been changed to different images. Moreover, the merch from Seungri's solo concert tour, The Great Seungri, have all been removed from the shop as well.
Though Seungri-related merchandise has already been censored, the singer's face can still be seen on YG's official website. Koreaboo quoted a source from YG as saying that the employees in charge of the website are currently in the process of editing out Seungri.
Meanwhile, the 29-year-old singer has already been booked for illegal distribution of sex video. The K-pop idol will now be treated as a suspect in the investigation of the sharing of illegally taken sex footages in a social network chat room.
On top of the latest charge against Seungri, he is also facing other allegations. The ex-BIGBANG member is currently under investigation for multiple accusations including prostitution mediation, tax evasion, and his link to Burning Sun which is also under investigation for drug distribution, sexual assault, and bribing the police.
Seungri has already announced his retirement from the entertainment industry on March 11. A day later, YG Entertainment terminated his exclusive contract. Seungri also filed a request to the military to delay his enlistment. The military granted him a three-month postponement.
© 2019 Korea Portal, All rights reserved. Do not reproduce without permission.