Justin Bieber Fires Back On Troll Who Claimed That He Married Hailey Baldwin Because Of Selena Gomez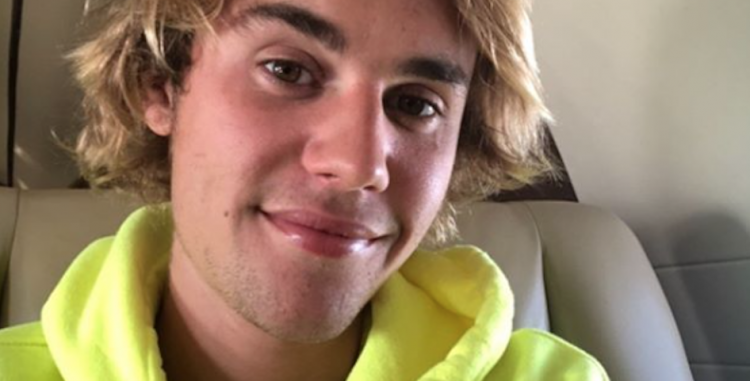 Justin Bieber would not keep his silence and let internet trolls insult his wife, Hailey Baldwin. The Canadian singer hit back on a troll who claimed that he married Baldwin to get back on former girlfriend Selena Gomez.
Bieber recently shared a photo of Baldwin laying in bed. Fans quickly reacted on the singer's post with comments and likes. But one particular Instagram user caught Bieber's attention because the person slammed the couple while mentioning the "Sorry" singer's ex, Selena Gomez, as well as Shawn Mendes. The latter was previously rumored to be dating Baldwin.
The troll received a lengthy response from Bieber in which he/she was called "immature" by the singer. Bieber said the fact that someone would make an Instagram account that is dedicated to dissing his relationship to Hailey Baldwin is an immature act.
Bieber admitted that he once loved Gomez and the "Hands to Myself" singer will always hold a place in his heart. However, he is now deeply in love with Baldwin and she is the best thing that ever happened to him. The singer also mentioned that this will be the last time he will respond to such hate comments because he wants to promote positivity.
"YOU HAVE NO IDEA MY LIFE AND WHAT'S good for me!! Hailey is my Bride period if you don't like that or support me your [sic] not a fan nor a good person if you were raised right your parents would have said if you don't have something nice to say don't say anything," he said.
Bieber and Selena Gomez began dating in 2010. They had an on-and-off relationship for years. They finally broke up in March 2018.
As for Bieber-Baldwin romance, the two briefly dated from December 2015 to January 2016 before splitting, then reconciled in May 2018. Bieber became engaged to Baldwin on July 7, 2018. In November 2018, Bieber revealed that he and Baldwin are already married. It appears that the two tied the knot in September in a private courthouse ceremony.
The Purpose hitmaker earlier announced that he is putting creating new music on hold while he struggles with some "deep-rooted issues." The 25-year-old singer mentioned how unhappy he was during his Purpose tour in 2017. He ultimately canceled the tour after 18 months.
Bieber stressed that he wants to focus now on repairing these issue so he will not fall apart, keep his marriage, and be the father to their future children. The "Love Yourself" crooner left a promised to his fans that he will return with a vengeance and a kick a** album.
© 2023 Korea Portal, All rights reserved. Do not reproduce without permission.