'Touch Your Heart' Episode 15 Spoilers: Jung Rok Gets Involve In Yoon Seo's Comeback K-Drama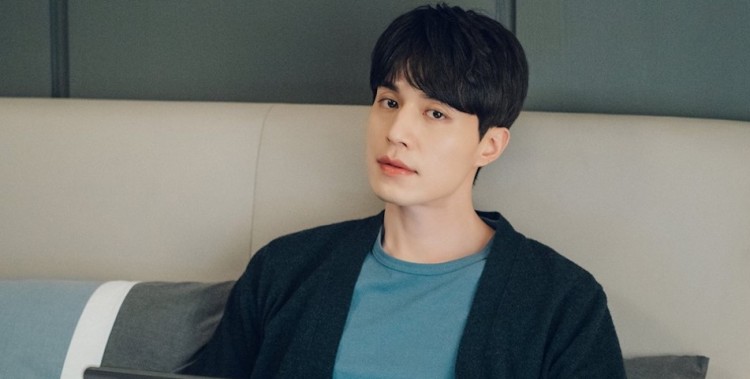 Lawyer Jung Rok will get a second job at Yoon Seo upcoming K-drama. However, he will get more involved in the show more than he should.
In the upcoming Touch Your Heart Episode 15, Yoon Seo's (Yoo In Na) upcoming comeback drama will be hiring a special consultant. It looks like the production team picked Always Law Firm to provide a consultant for their courtroom drama.
Jung Rok (Lee Dong Wook) will volunteer for the job mainly for the reason that he can see his girlfriend more often. In the previous episode, Jung Rok and Yoon Seo kissed and made up.
Yoon Seo's manager Hyuk Joon (Oh Eui Sik) revealed the true reason why Jung Rok broke up with her. This made Yoon Seo realized that Jung Rok still loves her. While the lawyer is busy on Su Myeong case, she keeps on popping up in front of Jung Rok, bringing him some food or inviting her to a dinner.
By the end of Episode 14, Yoon Seo invited Jung Rok for a dinner. The ace lawyer called her "Oh Jin Shim" once again before he kissed her.
In this week's Episode 15, Jung Rok is seen in the teaser on the set location of Yoon Seo's K-drama to guide the cast on law jargons as well as on their court scenes. The two will hide their relationship even to Manager Hyuk Joon.
However, it looks like Yoon Seo's manager will soon find out that the actress and her ex-beau are seeing each other again. Manager Hyuk Joon will appear at Yoon Seo's place unannounced while Jung Rok is in there.
Meanwhile, Always Law Firm CEO Yeon Joon Kyu (Oh Jung Se) asks Jung Rok about Yoon Seo's relationship with her male co-star. Yeon tells Jung Rok that he thinks Yoon Seo and her onscreen love interest are dating in real life because of their K-drama.
Jung Rok will also find out that there will be a kissing scene between Yoon Seo and the lead male character. He will do research about the male lead and finds out that the actor's profile says he is known for being a great kisser.
At Yoon Seo's apartment, the couple will talk about the upcoming kissing scene. Jung Rok then offers to help his girlfriend to practice the kissing scene part and lean on Yoon Seo to kiss her.
Touch Your Heart Episode 15 airs on March 27 at 9:30 p.m. KST on tvN. The series airs every Wednesdays and Thursdays.
© 2019 Korea Portal, All rights reserved. Do not reproduce without permission.