'NCIS: Los Angeles' Season 10 Episode 18 Spoilers: Nell's Sister Asks For Help; Rogers To Do Performance Review Of The Team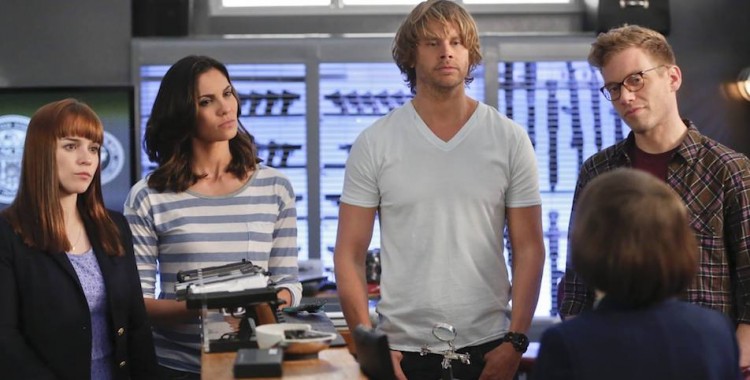 NCIS: Los Angeles fans have yet to recover from the romantic Densi wedding and the return of Hetty in Episode 17. But the team is about to deal with another case that involves a family member.
In the upcoming NCIS: Los Angeles Season 10 Episode 18, Nell's (Renée Felice Smith) sister is in trouble. Sydney Jones (Ashley Rae Spillers) will ask for her younger sister's help after her high school crush, Andre Martinez (Delon de Metz), gets himself involve in a Russian plot to steal highly classified information from the Department of Defense.
Sydney was first introduced last season in Episode 8. In the said episode, the team worked alongside the bossy sister of Nell, who is a Homeland Security analyst. The relationship of the siblings has improved a lot by the end of the episode after being estranged to each other for years.
Meanwhile, Special Prosecutor John Rogers (Peter Jacobson) will conduct a mandatory performance review with the team. This could be for the purposes of turning over the command to Hetty (Linda Hunt) once again. Or perhaps, the higher-ups in Washington also ordered Rogers to do a performance evaluation to determine if the team can operate effectively without Hetty or any supervisor.
Aside from the Kensi-Deeks wedding, the previous episode of NCIS LA also featured the return of the legendary Henrietta Lange is a very "Hetty-way." It is not clear if Hetty will be in the upcoming episode since she is not seen in the teaser or promotional photos for Episode 18.
Whether or not she will appear in the remaining episodes of Season 10 could be answered in the upcoming Episode 18. The "Born To Run" episode will air on March 24 at 9 p.m. ET on CBS.
Hunt had missed almost the entire NCIS: Los Angeles Season 10 after she suffered minor injuries from a vehicular accident she got involved in last summer. The veteran vowed to return before the Season 10 ends but also told her fans that she needs time to recover from the accident.
The big mystery now is where did Hetty go after her agents got rescued in Mexico? That remains her secret. Agents G. Callen (Chris O'Donnell) and Sam Hanna did ask Hetty where she had been. But Hetty remains mum about her whereabouts.
"Certain things are better left unshared. Perhaps there will come a day, but this isn't it. This is a day to celebrate friends and family and the love that binds us all," she told the two.
© 2021 Korea Portal, All rights reserved. Do not reproduce without permission.