EXO's Chen All Set For Solo Debut On April 1; Drops Solo Album Teaser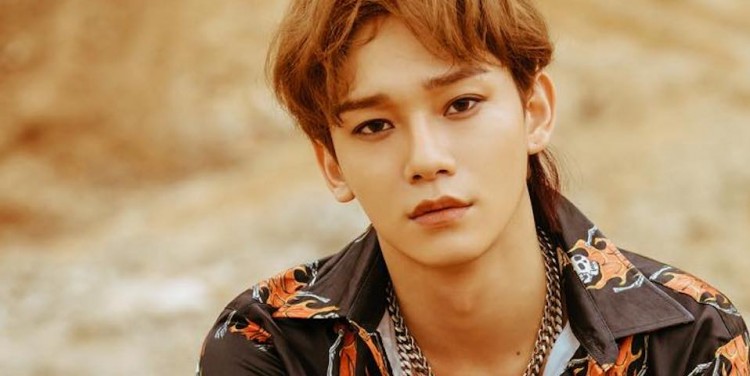 EXO member Chen has dropped the first teaser for his debut solo album, titled April, and a flower. The singer also announced the release date of the mini-album and it is sooner than expected.
The teasers feature painting and a sketch of a man walking down a long winding road. On top of the posters is the title of the album while the phrase "The first mini-album" is written at the bottom.
Chen's April, and a flower contains six tracks. This will be his first solo album after seven years with EXO. The EP is set for release on April 1 at 6 p.m. KST. Pre-orders for the album will be available starting on March 19.
EXO's label, SM Entertainment, confirmed earlier this month that Chen will be making a solo debut in April. Then Chen opened up his own YouTube channel. His first content is a cover of Yang Da Il's "Confession."
Prior to his solo debut, the 26-year-old idol is also set to perform on Yoo Hee Yeol's Sketchbook by the end of the month. The program airs every Friday at 11 p.m. KST via KBS2.
Chen is the second EXO member to release a solo album following Lay. The Chinese singer debuted as a soloist in 2016.
Che is one of the main vocalists of EXO. He is also a member of the group's sub-unit, EXO-CBX, along with bandmates Baekhyun and Xiumin. Chen also sang several original soundtracks of some of the hit K-dramas such as Descendants of the Sun, 100 Days My Prince, and Moon Lovers: Scarlet Heart Ryeo. His most recent OST is "Make It Count" for Touch Your Heart.
Aside from being a singer, Chen is also a songwriter. He participated in writing the lyrics for some EXO songs such as "She's Dreaming," "Ko Ko Bop," and "Light Out." He and fellow EXO member Chanyeol also contributed in writing the lyrics for "Love Shot," the title track from the reissued edition of EXO fifth studio album, Don't Mess Up My Tempo.
Meanwhile, the eight members of EXO recently had a fan festival hosted by a cosmetic brand at the Korea University in Seoul. Suho, Xiumin, D.O., Baekhyun, Chanyeol, Sehun, Kai, and Chen performed for about 6,000 EXO-Ls who attended the event.
#엑소 #첸 이 4월 1일 첫 번째 미니앨범 '사월, 그리고 꽃 (April, and a flower)'을 발매합니다! 총 6곡이 수록된 첫 솔로 앨범을 통해 첸이 선보일 감미로운 보이스 많이 기대해주세요!

예약 판매 : 3월 19일부터 각종 온, 오프라인 음반 매장 #CHEN #EXO #사월_그리고_꽃 #April_and_a_flower pic.twitter.com/BfbLP1p00Q — EXO (@weareoneEXO) March 19, 2019
© 2023 Korea Portal, All rights reserved. Do not reproduce without permission.