'This Is Us' Season 3 Episode 15 Spoilers: Someone Might Die In 'The Waiting Room' Episode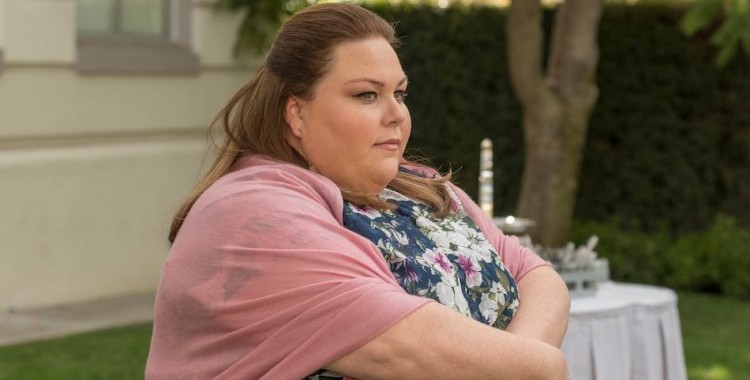 For the first time in the history of This Is Us, the main characters will not be bouncing around in time and places. Apparently, in this week's This Is Us Season 3 Episode 15, all members of the Pearson family will be in the hospital as they wait for news about Kate and her unborn son.
In the previous episode, Kevin (Justin Hartley) rushed Kate (Chrissy Metz) to the hospital after her water broke despite being pregnant for only 28 weeks. Prior to that, Kate confronted Kevin about her suspicion that her twin brother has been drinking again.
Kevin admitted to Kate that he broke his sobriety when they were dealing with Uncle Nicky (Griffin Dunne). Kate convinced her actor brother to go to an AA meeting. On their way to the meeting, Kate's water broke but they had to wait for an ambulance to come to pick them up as Kevin can't drive because he is drunk.
This Is Us creator Dan Fogelman said "The Waiting Room" episode will show the entire family gathering in the waiting area at the hospital as they await for information about the condition of Kate and her new baby. He described the episode as a "play on national television" as the entire episode takes place in one room.
The fate of Kate and her baby doesn't look promising when Kevin told his family in the teaser that his sister on going on an emergency surgery. Towards the end of the clip, Toby (Chris Sullivan) approached the family with a face that looks confused and dejected. It looks like the doctors just talked to Toby and he was informed about Kate and the baby's condition.
There have been speculations about the possibilities of how Episode 15 will go. One of which is the possibility that Toby could have been asked by the doctors to choose between the life of his wife or his son. Either way, Toby's decision will greatly affect his relationship to Kate if he chooses her over their baby, or the Pearson family if he decided to choose his son over Kate.
Clearly, This Is Us fans are not quite ready for another death in the Pearson family after the devastating death of Jack (Milo Ventimiglia) in the previous season. However, it looks like this is where the last four remaining episodes of the season is heading.
Metz and Mandy Moore (Rebecca Pearson) have earlier gave warning to This Is Us fans that the remaining episodes of Season 3 will be heartbreaking. Metz hinted that the story that will unfold at the hospital is not something that viewers would expect and it really going to be a challenge for Kate and Toby.
Moore, on the other hand, said Season 3 finale will going to be tough and some might have a hard time digesting it emotionally. This Is Us Season 3 Episode 15 airs on March 12 at 9 p.m. on NBC.
© 2023 Korea Portal, All rights reserved. Do not reproduce without permission.