'NCIS' Season 16 Episode 17 Spoilers: Gibbs & Bishop In Trouble; Ducky Is Still Around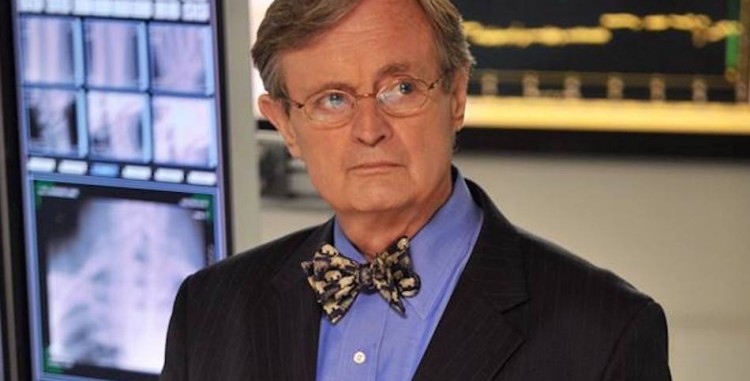 NCIS is preparing another thrilling episode this month. In the upcoming NCIS Season 16 Episode 17, Agents Gibbs and Bishop will be in a dangerous situation on board a nuclear submarine.
According to the official synopsis for the episode, NCIS Director Leon Vance (Rocky Carroll) will be informed by the Pentagon that the nuclear submarine where Gibbs (Mark Harmon) and Bishop (Emily Wickersham) are aboard just went radio silent. The two are on board the watercraft to investigate a murder.
A radio silent on any military submarine, destroyer, or carrier means danger. Typically, a military vessel goes radio silent for safety or security reasons. This means no radio or radar operation to prevent enemies from picking the radio signal of the vessel and triangulate its position.
In this situation, the submarine can't transmit or receive any data. The vessel is completely isolated in wherever it is.
In the upcoming NCIS episode, titled "Silent Service," Gibbs and Bishop are aboard a nuclear submarine which makes it more dangerous in case of an attack. In the promotional photos released by CBS for Episode 17, the two are seen questioning some of the crew of the submarine. It is not clear if they are aware of the radio silence or not.
Meanwhile, it looks like NCIS is not yet ready to say goodbye to one of its original cast members: David McCallum. Based on the promotional photos released by CBS for Episode 17, Dr. Ducky Mallard (McCallum) will still be around.
It can be recalled that in the previous episode, Ducky told Anthony DiNozzo Sr. that the victim of the week might be his last autopsy ever. He also told Gibbs that he is ready to pass on the torch to Jimmy Palmer (Brian Dietzen). Although Ducky is not sure what he really wants to pursue after his retirement from NCIS, but one thing he is certain of is that it doesn't include NCIS.
However, in the upcoming episode, it looks like Agent Jack Sloan (Maria Belo) and Director Vance will ask for Ducky's help in the investigation, possibly for the last time. The veteran NCIS medical examiner is seen examining some documents from Sloan. However, he is not dressed in lab coat but instead in his classic box tie suit.
It is not surprising that he will agree on the director's request especially when the life of Gibbs and Bishop are at stake. The episode could be NCIS's farewell episode for the character or Ducky could have changed his mind about retiring from the service. Fans have known that NCIS is a huge part of Ducky's life.
McCallum is one of the remaining original cast members of the CBS longest-running procedural drama aside from Harmon. The 85-year-old actor previously said ahead of Season 16 that his character would only return for a limited number of episodes. He did not mention anything about exiting the series completely. NCIS Season 16 Episode 17 is set to air on March 26 at 8 p.m. ET on CBS.
© 2019 Korea Portal, All rights reserved. Do not reproduce without permission.