BTOB's Sungjae Reveals He Still Talks Often With Gong Yoo And Lee Dong Wook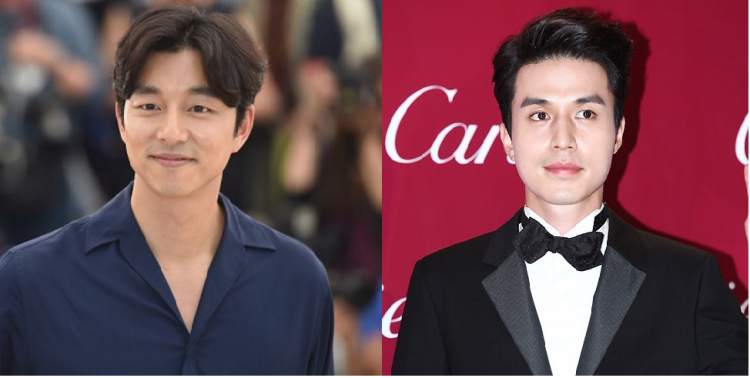 BTOB's Sungjae revealed he still keeps in touch with "Goblin" co-stars Gong Yoo and Lee Dong Wook even after the drama wrapped up its filming.
The 21-year-old idol proved just how close he is to the two actors who played the lead role of the goblin Kim Shin and the grim reaper who was the Goryeo King Wang Yeo in his past life.
Sungjae appeared Monday on SBS' "One Night of Entertainment" with his fellow BTOB members where he talked about his new set of friends.
"I talk frequently with Lee Dong Wook over the phone, as well as Gong Yoo," said the singer-actor.
The main "Goblin" stars Gong Yoo, Lee Dong Wook, and Kim Go Eun was also recently spotted attending BTOB's concert without Sungjae knowing about it in advance.
The young idol revealed that he didn't even have to think when he was offered a role in the tvN romantic fantasy series.
"Upon receiving the casting offer for tvN's 'Goblin', I immediately accepted it without even looking at the script," he said.
Sungjae also appeared in previous TV series such as SBS' "The Village: Achiara's Secret," KBS2's "Who Are You: School 2015" and tvN's "Reply 1994" and "Plus Nine Boys."
He even opened up on just how much he's taken pride on his "Goblin" character.
"When I sit at a restaurant, I often hear people at the next table chatting about 'Goblin' and it makes me feel proud listening to them say that I'm good looking," he said.
Sungjae generally received praise for his portrayal of the character Yoo Deok Hwa.
"He acted well in the drama," allkpop quoted one netizen as saying.
"It's difficult to turn it down unless you're an S-rank actor," said another.
"I really liked Sungjae's acting in this. Hope to see more," another netizen added.
And one more, "A true idol."
© 2023 Korea Portal, All rights reserved. Do not reproduce without permission.