Wanna One Alums Park Woo Jin & Lee Dae Hwi To Debut With New Boy Group Named Brand New Boys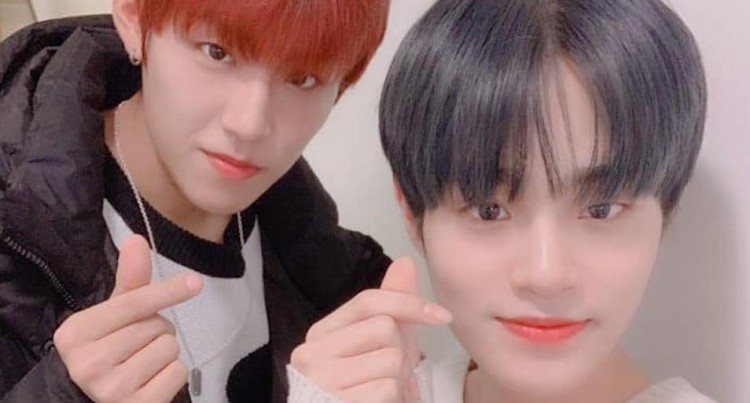 Former Wanna One members Park Woo Jin and Lee Daehwi are slated to debut in yet another boy group. The members of the band, named Brand New Boys, are expected to be introduced very soon.
Brand New Music CEO, Rhymer, recently appeared on Cultwo Show where he shared some details about the upcoming activities of Dae Hwi and Woo Jin. Rhymer admitted that the two are currently working with the label's new boy group.
He revealed that Brand New Boys will be composed of less than 10 members. They are set to debut soon but there is no definite date yet. Rhymer asked the fans of both idols to wait a little longer as he assured that they will see a different and "upgraded" version of the former Wanna One members.
"Daehwi and Woojin are preparing diligently right now. I think of it this way. I have this greed where I want to show the fans an upgraded, new, and complete version of the boys compared to their Wanna One days," Koreaboo quoted Rhymer as saying.
Fans are expecting that the two will also actively participate in the production of Brand New Boys' music. Woo Jin and Dae Hwi are among the songwriters in Wanna One. Last month, the two shared the live performance video of their song "Candle". Dae Hwi composed and produced the song while Woo Jin penned the rap lines in "Candle."
Aside from Dae Hwi and Woojin, former Produce 101 Season 2 trainees Im Youngmin and Kim Donghyun will also join Brand New Boys. Youngmin and Donghyun had started promoting as the duo MXM while Woo Jin and Daehwi were with their former group.
Wanna One officially disbanded on December 31, 2018, after Swing Entertainment did not extend the contracts of the members. The 11 members of the K-pop group then headed back to their original agencies.
So far, all members had a smooth transition from Swing to their respective agencies, probably except for Kang Daniel. The singer along with former Wanna One bandmate Yoon Ji Sung returned to MMO Entertainment on January 1 but their contract with the label expired by the end of the month. The two later signed with LM Entertainment on February 1.
Ji Sung already made his solo debut on February 20 while Daniel plans to make his in April. However, it might get a delay as Kang Daniel admitted that he is currently in conflict with LM Entertainment.
© 2019 Korea Portal, All rights reserved. Do not reproduce without permission.