'NCIS: New Orleans' Season 5 Episode 16 Spoilers: Hannah & Her Family In Protective Custody + Pride Takes His Old Post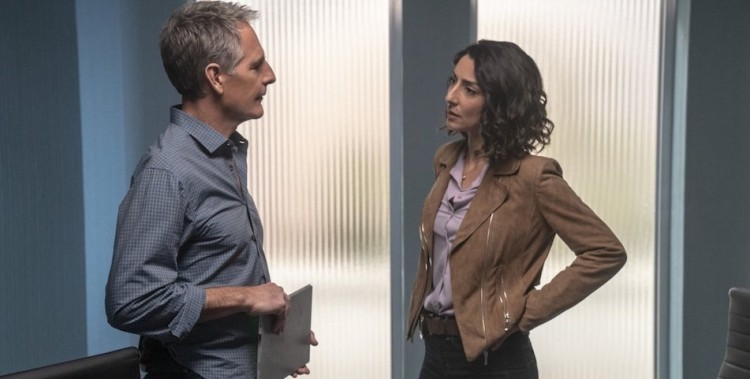 The life of NCIS Agent Hannah Khoury and her family are now in danger. Following the big reveal at the end of NCIS: New Orleans Season 5 Episode 15 that Victor Zelko is still alive, Hannah knows that her life and her family's life are not at risk.
In the previous episode, the team investigated a series of murders that linked to a construction company. Special Agent Dwayne Pride (Scott Bakula) and his team found out that an influential investor of the company, Norman Wong, has something to do with the killing.
Wong used his influence to get a photo from Hannah's (Necar Zadegan) mission in Yemen in 2017. The image shows Zelko and his family lying dead in the ground after the CIA assault.
Wong leaked the photo to the press to blackmail Hannah and her team not to pursue the case against him. Pride offers to trade everything he has on Wong for everything Wong has on Hannah's involvement in the Zelko raid.
Wong handed over everything he had on Zelko in what he thought is a trade-off but all along, Pride had been wearing a wire. FBI arrested Wong for his crimes.
Agent Pride, later on, showed to Hannah what the FBI has found on Wong's laptop. It was photos of Zelko that were taken a few weeks ago. This means that Hannah and the CIA failed to kill the known arms dealer and most likely have a personal vendetta on the people who murdered his family if his family died in the CIA operation.
This leads to the upcoming episode, titled "Survivor." Hannah and her family will be placed under protective custody while the NCIS team will search for Zelko. The terrorist could be the "survivor" that the episode is aptly titled to or Hannah could end up as a lone survivor when Zelko took revenge on her family.
Zelko could also be the reason why Hannah can't find her friend, Liam. Hannah told Pride that the last information she knows is that Liam is heading to Eastern Europe but she doesn't buy it.
The episode doesn't look good on Hannah in all angles. Her and her family's life in danger, she is being sidelined of the case because it about her and she needs to lie-low, and this could once again strain her relationship with her family.
It looks like the NCIS expert counterintelligence agent will extend her leave of absence. Episode 17 indicated that there will be a reshuffle in the NCIS NOLA rank. Pride will return to his old office which means he will fill in for Hannah. NCIS: New Orleans Season 5 Episode 16 will air on March 12 at 10:00 p.m. ET on CBS.
© 2022 Korea Portal, All rights reserved. Do not reproduce without permission.