Another Club Of BIGBANG's Seungri Reportedly Registered As "Retail Store" To Avoid High Taxes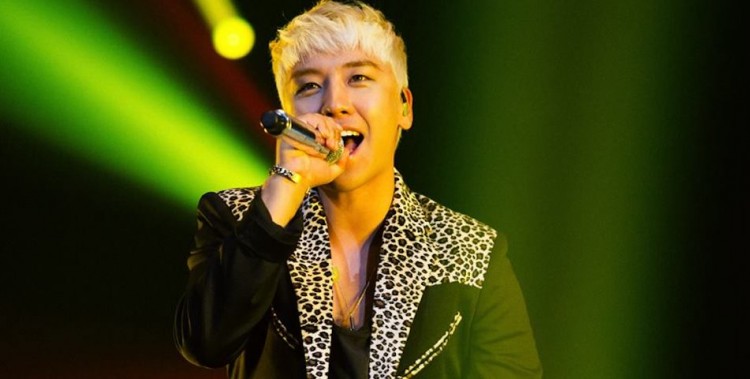 It looks like BIGBANG member Seungri will be in another business controversy. This time around, it will be in another night club.
According to a JTBC news report (via AllKpop), Seungri allegedly registered the night club that he previously owned as a retail store instead of an entertainment establishment to avoid paying high taxes. The club is the Monkey Museum in Gangnam.
Reports indicate that the business was once owned by Seungri. It is now owned by Yuri Holdings. The K-pop idol was frequently seen at the club in the past.
The news report stated that there have been complaints about Monkey Museum and was once suspended but continued to operate after paying the fine. However, a rep of Gangnam district stated that they did not find any violation at the club.
"There was no open space for the customers to dance like a club when we went to check the area," the report quoted a rep of Gangnam district as saying.
Apparently, 14 out of 21 entertainment establishments including bars and clubs in Gangnam are registered as a "retail store" or a "restaurant." According to JTBC, entertainment establishments are required to pay additional taxes.
It explained that if a restaurant's profit amounts to 10 million KRW, it must pay 900,000 KRW in taxes. An entertainment establishment, on the other hand, is required to pay higher taxes of around 1.9 million KRW for the same amount of profit.
As for the Burning Sun scandal, Seungri has attended the police investigation and spent the night at the police station answering questions about the allegations on him. Seungri reportedly spent eight and a half hours at the police station where he also submitted urine and hair samples for examination.
Before leaving the station, Seungri asked the public to wait for the result of the investigation. He added that he is willing to return at the police station if the authorities will require him to. He also once again apologized for causing public concern and anger.
"Once again, I apologize for causing concern and anger with the various controversies and accusations. I will earnestly cooperate with investigations so that the truth can be revealed as soon as possible," he said.
Seungri's involvement in the Burning Sun scandal gets deeper when new allegation surfaced regarding his alleged involvement in soliciting sexual escort services for business investors. The authorities have launched an investigation on Burning Sun over allegations of sexual assault, illegal drugs, corruptions, and offering prostitutes as entertainment.
© 2020 Korea Portal, All rights reserved. Do not reproduce without permission.