SEVENTEEN's Manager Reveals K-Pop Group's Food Expenses, The Member Who Is Always Missing, & More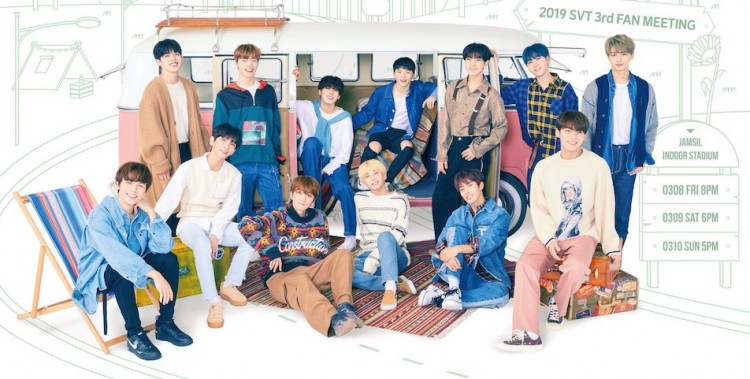 K-pop fans often see their favorite artists on stage but rarely on how they behave behind the camera. In the recent episode of MBC's TV show The Manager, it featured SEVENTEEN and their managers
The group's manager talked about the day-to-day activities of the members and the staff that look after them. Manager Jun Young Hwan opened up about the challenges that they encounter every day when taking care of a large group like SEVENTEEN.
He said typically about 20 staff are traveling with the group when they go out for promotion. For instance, when performing in a music show, the 13-member group has three stylists, 10 people to do their hair and makeup, three managers, and about three more staff members.
Moreover, Manager Jun said a large group like SEVENTEEN also spent a lot on food and supplies. He said they usually shop for the group's personal needs in bulk because they are 13 of them.
When it comes to food, the group also spent a lot. Manager Jun said in a typical day, even when they just order lunch boxes, they spent about 300,000 won ($267) for just one meal. Hence, they usually spent about 1 million won ($891) on a three-meal day.
The managers also talked about the personalities of the members that they follow and take care every day. When asked who is the member that is most reliable, the manager picked Seungkwan. He explained that Seungkwan often helps the managers in taking the opinions of the other members and comes up with a plan.
One manager also revealed that Mingyu is the member that makes him nervous. He revealed that the singer always sleep somewhere and they can't find him. However, the manager praised Mingyu for being punctual.
"At first, he'd make me really nervous but he's good at waking himself up and appearing when he needs to," he said.
In response, Mingyu told their managers that he will not sneak out of their sight again. He also expressed how much he appreciates the hard work of their managers.
Seungkwan admitted that being their manager is a very difficult task. In fact, since SEVENTEEN debut in May 2015, they had 15 different people in the new manager position. He said the longest time a manager stayed with the group is about six months.
Although it is demanding work, the current manager of SEVENTEEN doesn't regret landing a job with the K-pop group. Manager Jun said it is an honor to meet the members and he is grateful that they welcome him in their entourage.
© 2020 Korea Portal, All rights reserved. Do not reproduce without permission.