'Teen Wolf' Actor Tyler Posey Teaming Up With 'Twilight' Director In TV Adaptation Of Vampire Movie 'The Lost Boys'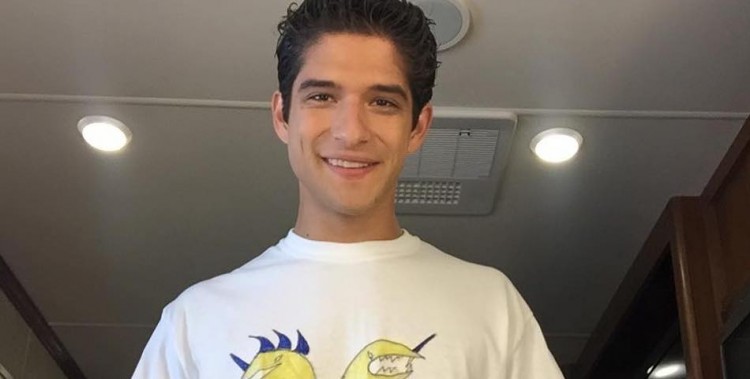 The CW will introduce another vampire-themed series with the hopes that it will go beyond its pilot. The Lost Boys will star Teen Wolf actor Tyler Posey and the pilot episode will be helmed by Twilight director Catherine Hardwicke. Yes, there's a lot of vampires and werewolves going on in there.
Coming from werewolf-centered series, Posey will embark in another supernatural series. The Lost Boys is based on Joel Schumacher's 1987 horror movie of the same name.
Set in the seaside town of Santa Carla, California, the story follows the life of two brothers, Michael and Sam Emerson (Corey Haim), who move to Santa Carla with their mother after the sudden death of their father. Upon their arrival, the brothers discover that the small town is actually the home to an underworld of vampires.
Tyler Posey will play the elder brother, Michael, whose plan to go to college changed when he learns he has the same genetic weakness that killed his dad. Lost actress Kiele Sanchez will portray the boys' mother, Lucy.
The Lost Boys pilot also stars Medalion Rahimi as Stella, a carefree local who strikes up an immediate spark with Michael. But Stella has a dangerous vampire boyfriend, David (Dakota Shapiro), the character that Kiefer Sutherland also portrayed in the movie. The leader of a vampire pack is deeply in love with Stella, who happens to be the only one who can control him.
The Lost Boys marks the second TV series for Posey that is based on a popular supernatural movie. The actor rose to fame as Scott McCall on MTV's Teen Wolf which is based on a 1985 film of the same name.
Posey recently starred in the thriller Truth or Dare alongside Lucy Hale. Aside from The Lost Boys, Posey also has a recurring role in the upcoming Starz comedy series Now Apocalypse.
Meanwhile, The Lost Boys is a comeback for Hardwicke in the vampire genre after helming the first movie of the Twilight saga. Her last film was Miss Bala which starred Jane the Virgin actress Gina Rodriguez. She also directed episodes of This is Us, Hell on Wheels, Low Winter Sun, and the pilots Reckless and Eyewitness.
The development of the TV adaptation of The Lost Boys was first given the green light in 2016 by The CW. However, the network pushed back the pilot for undisclosed reasons.
© 2020 Korea Portal, All rights reserved. Do not reproduce without permission.