'Teen Wolf' Star Tyler Posey Nabs Multi-Episode Project In 'Jane The Virgin'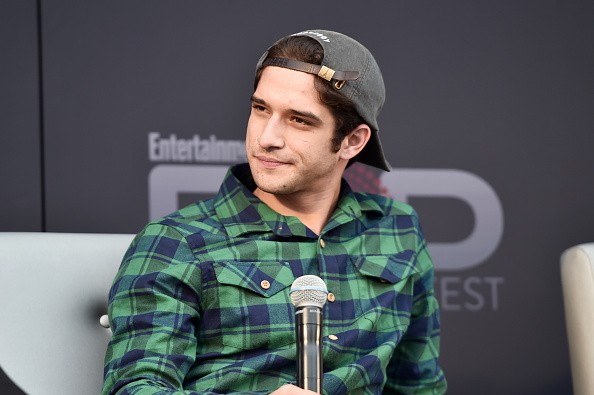 The CW romantic comedy series "Jane the Virgin" is set to welcome Tyler Posey as a new cast member. The "Teen Wolf" actor has signed up to join the said series in a recurring role.
Tyler Posey is set to bid goodbye to his long-running supernatural series "Teen Wolf." Filming for the MTV show already wrapped up in early March, with post-production activities currently underway. However, the actor has already lined up a new mini-project with "Jane the Virgin."
The "Teen Wolf" star was tapped to portray a person from Jane's (Gina Rodriguez) past, according to The Hollywood Reporter. Other details of the actor's role were not disclosed although avid viewers can expect to see Tyler Posey in the upcoming "Jane the Virgin" Season 3 finale.
Apart from the said episode, the "Teen Wolf" star will also be in several "Jane the Virgin" Season 4 episodes. However, it is unclear if Tyler Posey's character's story will have him appear in more than five episodes. The latest casting news only stated that the actor's involvement in the said series was for a multi-episode arc.
In other news, story speculations posted on TVLine indicated that Tyler Posey might portray Jane's first love. In "Jane the Virgin" Season 3 episode 15, the show's Narrator stated that the CW show's protagonist had three passionate love affairs in her life. One was Rafael (Justin Baldoni) and the other was the late Michael (Brett Dier).
Aired on March 27, the Narrator even started to mention something about Jane's first love in the said "Jane the Virgin" episode. However, he decided to keep silent about the said man's identity and explained that he was "not ready to introduce him yet. [But] we'll get there." Given Tyler Posey's recent casting, many fans speculated that the "Teen Wolf" actor might be Jane's former beau.
"Jane the Virgin" Season 3 finale will air on May 22 on the CW. Meanwhile, Tyler Posey's "Teen Wolf" is expected to return to the small screens for its final run in the second half of 2017.
© 2023 Korea Portal, All rights reserved. Do not reproduce without permission.