'SKY Castle' Stars Kim Bo Ra & Jo Byung Gyu Confirm Dating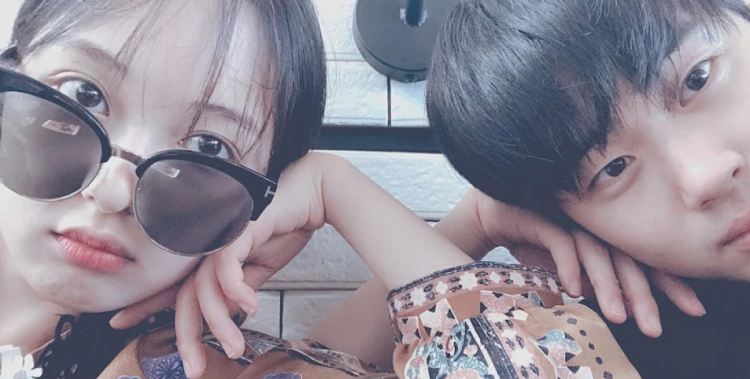 SKY Castle stars Kim Bo Ra and Jo Byung Gyu have confirmed that they are indeed dating. After Jo denied rumors a month ago that he and Kim are dating, the two finally admitted that they are an item.
The two got close when they worked together in the hit JTBC's drama SKY Castle although their characters are not actually partners in the story. Kim and Jo's confession came after Korean media outlet The Fact shared some photos of the two together on late-night dates.
The two were initially spotted having a romantic date on February 8. Then, there were photographed again on February 15, a day after the cast of SKY Castle returned to Korea from their reward vacation in Phuket, Thailand. The two are seen spending time together at a park in Gangnam.
Jo Byung Gyu earlier denied the dating rumors. During the cast guest appearance on KBS 2TV's Happy Together last month, Jo explained that the dating rumors could have stemmed from the behind-the-scenes footage from their TV series had shown an affectionate moment between him and Kim. Co-star Kim Hye Yoon agreed on Jo's explanation and added that two are not really dating.
Now, both Kim Bo Ra and Jo Byung Gyu's agencies released a statement confirming that the K-drama stars began dating early this month. Perhaps the two only waited for their K-drama to end before they go out on a date and eventually admitted their romantic relationship. SKY CASTLE's finale aired on February 1.
In SKY Castle, Kim Bo Ra played the role of Kim Hye Na, a high school student and rival of Ye Seo (Kim Hye Yoon). She is the illegitimate daughter of Ye Seo's father, Kang Joon Sang. Hye Na's love interest in the K-drama is Hwang Woo Joo (SF9 member Chani), to whom Ye Seo is also in love with.
Jo Byung Gyu, on the other hand, portrayed the role of Cha Ki Joon, the youngest son of No Seung Hye (Yoon Se Ah) and Cha Min-hyuk (Kim Byung Chul). He loves to annoy and play tricks on Ye Seo.
Meanwhile, Jo is set to appear in romance drama He Is Psychometric which is scheduled to premiere on March 11. He has also cast in the upcoming historical period drama Asadal Chronicles alongside Song Joong Ki and Kim Ji Won. The K-drama is slated to premiere this year.
As for Kim Bo Ra, she will star in two TV series and a movie in the coming months. She will appear in tvN's Her Private Life and Ghostderella as well as in the movie Goodbye Summer.
© 2019 Korea Portal, All rights reserved. Do not reproduce without permission.