SF9 Member Chani Reveals His Ideal Type Among Female 'SKY Castle' Characters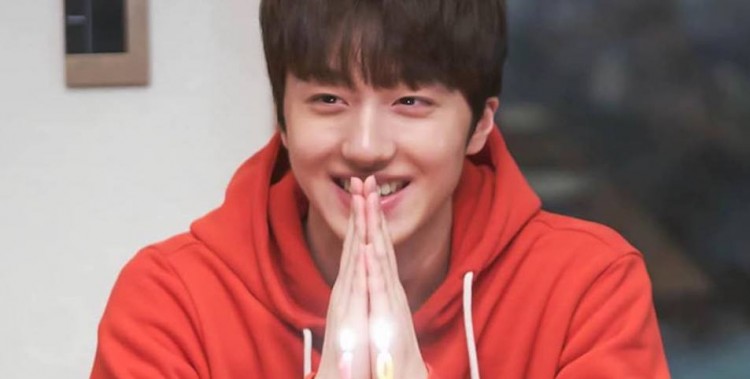 SF9 member Chani has been very grateful to be part of the hit K-drama SKY Castle. As the series wrapped up last week, Chani has opened up about his ideal type among the female characters in the show.
The K-pop idol played the role of Hwang Woo Joo, a bright student who caught up in a love triangle with Kim Hye Na (Kim Bo Ra) and Kang Ye Seo (Kim Hye Yoon). In SKY Castle, Woo Joo likes Hye Na but Yeo Seo is also in love with him.
Chani revealed that if he had been Woo Joo, he would have been more romantically interested in Ye Seo than Hye Na. The singer admitted that he likes a woman who is a little bit aggressive hence choosing Yeo Seo over Hye Na.
The singer/actor also talked about his kissing scene with Kim Bo Ra. He confessed that he was extremely nervous while filming the scene. He thanked Kim for making him feel more comfortable.
Chani also revealed that he felt awkward at first after filming their romantic scene. Kim Bo Ra approached him first and asked to take a selfie with him that breaks the ice between them.
Chani has kept himself in a safe side when asked about his love interests in the K-drama unlike his co-star Cho Byung Gyu (Cha Ki Joon). The actor has received backlash after making a comment about his on-screen mother, Yoon Se Ah (No Seung Hye). During a guest appearance at Happy Together, the cast of SKY Castle talked about filming the drama.
Cho commented that Yoon is too beautiful to be his character's mother. He added that he wants to play as her love interest instead. Additionally, Cho shared the plot he has in mind for him and Yoon.
"She'll play a middle-aged woman who owns a house, and I'll be a young student who rents one of her rooms. The woman is unmarried, and they meet for the first time at a real estate office," the actor said.
Cho has been criticized for his inappropriate remark and has since issued an apology. He explained that it was his first variety show guesting and got a little bit excited about it. Cho apologized for his "careless" way of talking about his senior.
Meanwhile, SF9 member Chani was also asked whether he resembles his SKY Castle character in real life. The actor said he do share some aspects of Woo Joo's personality. He said they both act maturely and have the sense of responsibility but he is not as cheerful as Woo Joo.
"Woo Joo had emotional scars from his past, he pretended to be more cheerful in order to hide those scars. I think that he went overboard in trying to keep his wounds from surfacing," he said.
© 2019 Korea Portal, All rights reserved. Do not reproduce without permission.