'This Is Us' Season 3 Episode 13 Spoilers: Beth's Trip Back Home Brings Back Old, Painful Memories; Randall's Wife Passion Revealed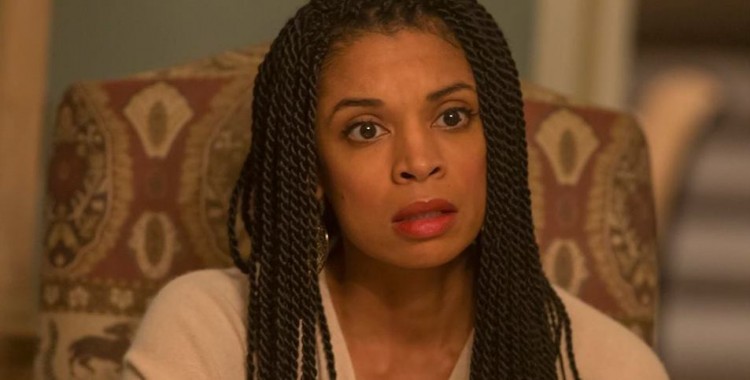 Beth Pearson will finally tell her own story in this week This Is Us Season 3 Episode 13. The upcoming episode, titled "Out Little Island Girl," will be focused on the family history of Randall's wife.
Beth (Susan Kelechi Watson) will return to her hometown to take care of her mother following her hip injury. Zoe (Melanie Liburd) accompanies Beth on her travel back home and she notices that something is bothering her cousin. She tells Beth that needs to open up about it. It seems like Beth will take Zoe's advice and talk to her mother about the pain and regrets she has been holding on for years.
In the upcoming Episode 13, it will be revealed that Beth used to dance ballet when she was young. It looks like it is her mother who forced her to stop pursuing her dream to be a ballet dancer. Beth is seen in the teaser telling her mother, Carol (Phylicia Rashad), that she can still remember dancing when she was a little girl and tells her that she doesn't need to stop her from doing what she wants.
"You have gone as far as you could," Carol tells her daughter.
It is presumed that Carol stopped Beth from attending her ballet lessons after her father died. Although the trip brings back painful memories for Beth, apparently, it will also spark a major realization for Randall's (Sterling K. Brown) wife on what she wants to do next.
It can be recalled that Beth got layoff from work. For the meantime, she helped Randall in his campaign which eventually ended up in a victory for her husband. Now that Randall is about to start with his new job, Beth is torn on what to do next in her life.
Back at Pearson's home, Beth tells Randall that she has finally figured out what she wants to do next. This could be the start of Beth's ballet school.
In one of the fast forward scenes this season, older Beth is seen managing his own ballet school. In that particular scene, it was also confirmed that the mystery "her" in old Randall and Tess conversation last season is actually Rebecca (Mandy Moore).
Meanwhile, This Is Us Season 3 Episode 13 might touch a little about what happened to Kevin (Justin Hartley) towards the end of the previous episode. Kevin went down to the rabbit hole once again when he broke his sobriety and consume Uncle Nicky's wine.
Although Episode 13 is all about Beth, the show might show a little of the aftermath of Kevin's drinking. The effects of his action may be tackled fully in Episode 14. This Is Us Season 3 Episode 13 airs on February 19 at 9/8c on NBC.
© 2023 Korea Portal, All rights reserved. Do not reproduce without permission.