'This Is Us' Season 3 Episode 11 Spoilers: The Pearsons Find Out Jack Lied; Big Three Meet Uncle Nicky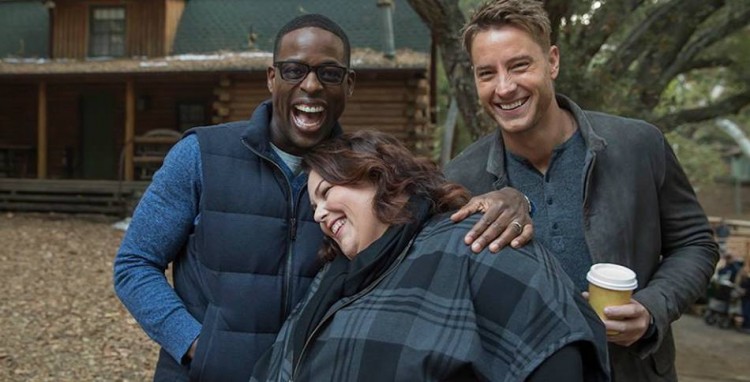 Kevin, Kate, and Randall will find out why their beloved father lied to them about his brother for years. In the upcoming This Is Us Season 3 Episode 11, the Big Three will be paying their Uncle Nicky a visit.
Kevin (Justin Hartley) will finally share to his siblings the information he gathered during his trip in Vietnam and when he and Zoe (Melanie Liburd) get back to the U.S. The revelation will be devastating for the rest of the Pearson family, particularly to Kate (Chrissy Metz), knowing that the man whom she respected so much hide an important part of his life from them.
The teaser for the upcoming episode suggests that Kate will, at first, argue that Jack (Milo Ventimiglia) may not know that Nicky is alive. However, she will be convinced that Jack did lie when Kevin shows the postcard that Zoe (Melanie Liburd) found from the box of things that Nicky (Michael Angarano) sent to his brother.
The postcard indicates that it was sent to Jack in 1992, about 17 years after the end of the Vietnam War and years after Nicky was presumed dead. Nicky also wrote on the postcard, "Last one. - C.K.," using the initials which means "Clark Kent," the nickname Jack gave him when they were younger.
It proves that Jack knew that Nicky did not die in the war, still alive, and living in the U.S. In the midseason finale episode, adult Nicky is seen living in Bradford, Pennsylvania.
The teaser for the upcoming episode, titled "Songbird Road: Part One," also showed that the Big Three will be meeting their uncle for the first time. Kevin, Kate, and Randall (Sterling K. Brown) are seen standing outside Nicky's trailer house. It looks like the Big Three will also tell their mother, Rebecca (Mandy Moore), about the new discovery and they discuss why Jack lied to them.
The meeting may shed light to the questions as to why Nicky fake his death, why Jack doesn't want to talk about Nicky to his family, and most importantly, why the Pearson patriarch did not tell his family that his brother is still alive. Based on the trailer, it looks like Jack knew Nicky did not die from drowning and may have even helped him fake his brother's death.
Hartley earlier hinted that Kevin will be meeting with his Uncle Nicky very soon. However, the actor revealed that their first meeting will not be "all rainbows and butterflies."
Meanwhile, Ventimiglia hinted that although the Big Three will be meeting adult Nicky (Griffin Dunne) soon, viewers will still more of Angarano playing the role of middle-aged Nicky. Ventimiglia said he shared a lot of good times with Angarano on set and a lot of those scenes are haven't been aired.
It suggests that there will be more back stories of Nicky in the upcoming episodes including his and Jack's childhood. This Is Us fans have seen young Jack played by Joaquin Obradors in at least three episodes. But Ventimiglia has an idea in mind.
"I'm excited to play 10-year-old Jack. If they can age me up to 54 and down to 25, why not bring me down to 10," the actor told Good Housekeeping. This Is Us Season 3 Episode 11 will air on January 22 on NBC at 9 p.m. ET/PT.
© 2023 Korea Portal, All rights reserved. Do not reproduce without permission.