UC Berkeley Offers A Two-Unit Course Focus On BTS + Bangtan Boys Seatmates At The 2019 Grammy Awards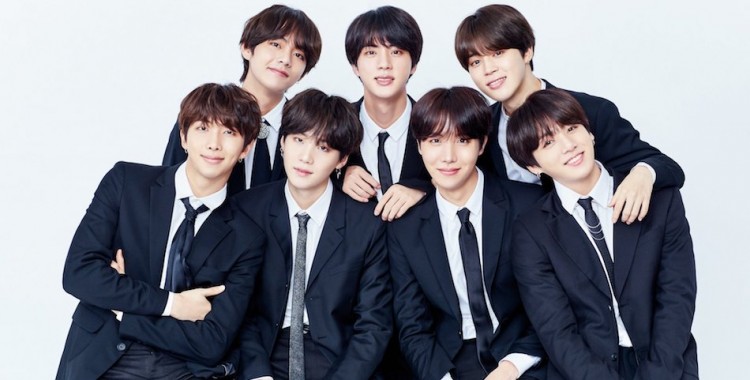 There is now a course that most likely all BTS ARMY would like to enroll in. The University of California, Berkeley is now offering a brand new course that is all about the K-pop sensation BTS. The student-run academic course aims to analyze the phenomenal success of the group and more.
The two-unit course, entitled "Next Generation Leaders: BTS," is part of UC Berkeley's Democratic Education at Cal program, which is the school's student-run democratic education program. Its website states that the course will explore BTS's "history, artistry, global impact, artistry, philanthropy, and many other aspects in order to analyze their growing impact in society as well as their international success."
Moreover, the course description also indicates that the students will dig deeper into the "Bangtan universe" that the group has created through their album concepts and videos. They will also look into the group's videos to allow the students to think critically and come up with their own theories about BTS's success.
The course had an orientation session on February 5 and a photo of the attendees was shared on the course's Twitter account. It shows the enrolled students watching the BTS speech during the United Nations General Assembly session in September. In the speech, leader RM conveyed the message of the group about "love yourself."
Unfortunately, the enrollment for the Next Generation Leaders: BTS course has ended on February 6. Hence, many ARMYs around the world are now inquiring at the official Twitter account of the Next Gen BTS if the course will be offered online.
Again, unfortunately, the course is not available online at the moment. The NEXT Gen BTS explained that they are not offering it online since it is still a brand new course and most likely go through a lot of changes. The good news is, they are considering releasing the course materials to the public after the semester ends.
Meanwhile, BTS is set to return to the United States to attend the 2019 Grammy Awards at the Staples Center in Los Angeles on February 3. The group will be in the show as award presenters.
Even though they will not be performing on stage, the K-pop group has the seats at the upcoming Grammys. In the photos released by Staples Center for year's Grammys seating chart, it shows Jin, Suga, J-Hope, RM, Jimin, V, and Jung Kook will be seating next to Camila Cabello and Anna Kendrick and in front of them are Miley Cyrus and Dolly Parton.
Check out who @BTS_twt is sitting next to at the #GRAMMYs on Sunday! @bts_bighit @RecordingAcad pic.twitter.com/OQbDFAJlau — STAPLES Center (@STAPLESCenter) February 7, 2019
// -->
© 2020 Korea Portal, All rights reserved. Do not reproduce without permission.