'NCIS' Season 16 Episode 13 Super Bowl Ad Sparks Speculations About Ziva's Possible Return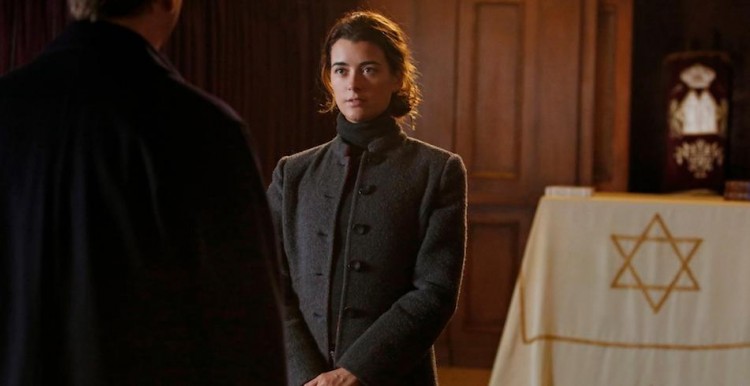 NCIS fans couldn't wait for Season 16 Episode 13 that will feature a story that is related to former NCIS agent Ziva David. The CBS longest-running procedural drama has teased the episode in a Super Bowl ad on Sunday that makes viewers wonder is Ziva will be making a special appearance in the show and not just in a flashback clip.
Unfortunately, viewers have to wait a little longer to see if Ziva will rejoin her former team to assist in the investigation. NCIS Season 16 Episode 13 has been delayed further due to President Donald Trump's State of the Union Address this week. The episode, titled "She," will air on February 12 instead.
In the upcoming episode, Agents Gibbs (Mark Harmon) and Bishop (Emily Wickersham) will find a malnourished nine-year-old hiding in a storage unit. This will lead the team to re-open an old missing person case that involved a lost daughter of a Navy recruit. Bishop will, later on, discovers that Ziva (Cote de Pablo) kept on looking into the case long after NCIS stopped investigating.
The recent NCIS Super Bowl ad shows the former Mossad agent in a flashback. However, many NCIS fans are hoping for a special cameo from de Pablo since the teaser promises to reveal the "biggest NCIS secret" of all.
De Pablo left NCIS in 2013. The actress bid her goodbye in Season 11 with a sweet kiss with Agent Anthony DiNozzo (Michael Weatherly).
Then in Season 13 finale, Ziva was featured in a story when her family's farmhouse in Israel was destroyed in a mortar attack ordered by CIA Agent Trent Kort. DiNozzo was informed that he has a child with Ziva. Her name is Tali and she survived the blast.
The NCIS team was also told that Ziva died from the attack. However, her remains were never been found.
This makes NCIS fans to believe that there is still a possibility that Ziva is alive and may reappear in the show. The speculations about the likelihood of de Pablo reprising her role grew further as Gibbs is seen in the Super Bowl ad yelling, "Don't tell me about Ziva!"
NCIS Season 16 Episode 13 airs on February 12 at 8 p.m. ET/PT on CBS. The episode was directed by executive producer Mark Horowitz.
© 2020 Korea Portal, All rights reserved. Do not reproduce without permission.