K-Pop Female Group Brown Eyed Girls Sets To Make A Comeback This Year With All Members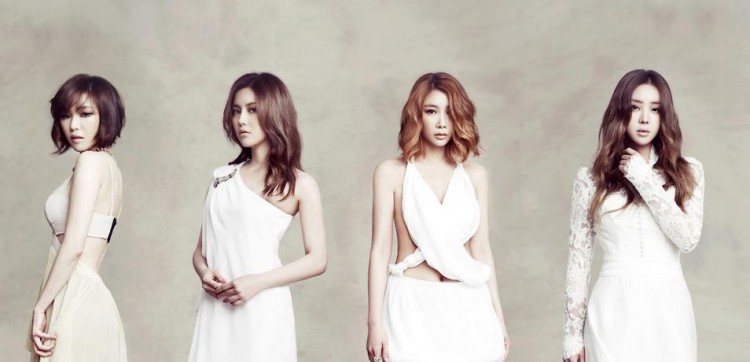 The long wait for the fans of Brown Eyed Girls will soon be over. The K-pop female group is set to make a comeback this year.
The Brown Eyed Girls is set to end their hiatus very soon and fans will be seeing the four members all together on stage again. Sports Chosun reported (via Soompi) that the quartet is preparing a comeback for the first half of this year. The girls are reportedly collecting songs for their new LP.
This will make Brown Eyed Girls first comeback after almost four years in hiatus. The group released their last studio album, Basic, in 2015. Since then, the members engaged in individual activities that include solo music releases, variety show appearances, and acting.
"It's true that Brown Eyed Girls is preparing an album with the goal of making a comeback in the first half of the year," Sports Chosun quoted a source from the group's label Mystic Entertainment.
Although member Narsha left Mystic Entertainment in December 2018, she and the label have stated that the singer will still be promoting with the group. When the singer's contract with Mystic expired last year, the agency said the three other Brown Eyed Girls' members will remain under their management. Narsha, however, will also continue to participate in Brown Eyed Girls' albums.
Since last year, Nasha and the other members of BEG have constantly teased that they will be making a comeback soon. In October 2018, Narsha clarified that the band was just on hiatus and hadn't disbanded. She said the group promotions have been delayed because of the members' individual activities but they are already discussing their comeback.
It was followed by a tease from member Ga In. She uploaded a photo of herself on Instagram wearing a fluffy white hat. She wrote in the caption that she needs to be careful not to catch cold because she is starting to record new songs soon.
JeA, Miryo, Narsha, and Gain debuted as members of Brown Eyed Girls in March 2006 with the album Your Story along with the ballad lead track, "Come Closer." They rose to popularity in 2008 with their first mini-album, With L.O.V.E., and its retro-dance track "How Come." The group cemented their position in the K-pop world the following year with their hit song "Abracadabra."
In September 2015, members decided not to renew their contracts with Nega Network. A month later, they signed new contracts with Mystic Entertainment.
© 2019 Korea Portal, All rights reserved. Do not reproduce without permission.