SEVENTEEN's Mingyu Reveals His K-Pop Idol Best Friend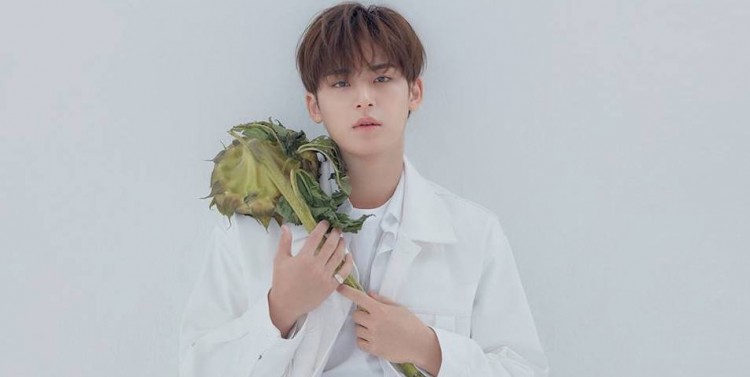 It is not unusual for K-pop idols to be very close to each other but it is often among bandmates. In the case of SEVENTEEN member Mingyu, his best friend is actually from another band.
Mingyu appeared as a guest star in KBS 2TV's Happy Together 4. He revealed in the show that his closest friend is actually ASTRO member Cha Eunwoo.
The SEVENTEEN rapper explained that he and Cha Eunwoo became friends as they often see each other on shows. They, later on, find out that they are the same age and their dorms were close. Both idols are born in 1997.
Their fans are the witnesses of their close bond. Mingyu and Cha Eunwoo often seen talking in events such as the K-pop artists' sporting event ISAC. They also hosted music shows together.
Mingyu also revealed that there is actually a third person in their circle. Surprisingly, it is 32-year-old Kwon Hyuk Soo. Mingyu himself is puzzled how they get close to Kwon as the latter is not from the 97-line club. The idol jokingly said since Kwon is not born in 1997, they instead added him because of his 97kg weight.
Other members of the 97 idol club are BTS member Jungkook, GOT7's Yugyeom and BamBam, NCT's Jaehyun, and SEVENTEEN's DK and The8. The group recently got a chance to see each other at the backstage of the 2018 KBS Song Festival. Mingyu shared their photo on Instagram with the caption, "97's long time no see."
It can be recalled that the 97 liners have a special collaboration at the 2016 KBS Song Festival. Mingyu, DK, The 8, Jungkook, Yugyeom, and BamBam took the stage along with their fellow club members GFRIEND's Yuju and Eunha, I.O.I's Jung Chaeyeon, and TWICE member Jihyo.
Meanwhile, Mingyu also talked in Happy Together 4 his embarrassing moment before their debut that was caught on camera. He explained it is a clip of him from the past that he wants to erase and forget.
"Before debut, we filmed a 24-hour reality program. At the time, the tag on my underwear was bothering me, so I went off-camera to take care of it. But the camera had a much wider angle than I thought, and I got caught scratching my butt," he embarrassingly said.
Then the show hosts play the clip that the SEVENTEEN member is talking about. Mingyu covered his face in embarrassment and asked the hosts to erase his past.
© 2019 Korea Portal, All rights reserved. Do not reproduce without permission.