BLACKPINK Fans Threatens Boycott; Demands YG Entertainment To Treat The K-Pop Female Group Better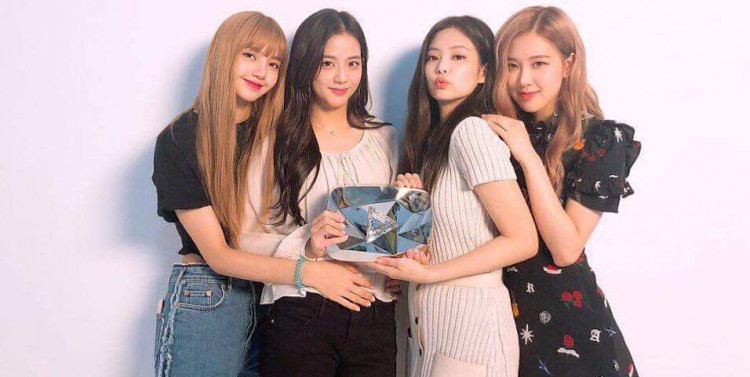 BLACKPINK fans show how far they could go to support their favorite idol group. Some of them issued a list of requests and demanded the band's label, YG Entertainment, to threat BLACKPINK better. They also threaten to boycott the K-pop group's activities and merchandise should YGE continue to ignore their requests.
Despite the latest success of BLACKPINK in Korea and abroad, their fandom, also known as the Blinks, thinks YG Entertainment is not doing everything it could to promote the group and their music. Some of them created a petition on change.org this week asking for support on their demand to YG Entertainment to treat BLACKPINK fairly. In their petition, they listed down their five wishes for the company.
One of which is a full album for the "DDU-DU DDU-DU" hitmakers and at least two comebacks each year. Since their debut in 2016, BLACKPINK has only one extended play in the Korean language, 1 Japanese studio album, and overall nine songs.
Blinks are also asking YG label to allow Jisoo, Jennie, Lisa, and Rose to write and/or compose their own songs. Some Blinks have also expressed frustration of band's lack of enough music to perform. Others express their worries that the K-pop group can't keep up with their fans' demand to hear more songs during concerts considering they only have nine tracks in their repertoire.
Blinks are also demanding the company to make proper promotions of albums and the members' solo in Korea. BLACKPINK has so far two concerts in Seoul and a Japanese tour this year. YGE has already laid out its plans for the rest of the year and for 2019. The only plan for BLACKPINK is their world tour that kicked off in Asia which is expected to extend in North America.
They also want BLACKPINK to attend more award shows. YG Entertainment along with SM Entertainment have boycotted the biggest award shows for K-pop artists: the 2018 Mnet Asian Music Awards. This means all of their talents will not attend the three-day event. In this year-end award shows, BLACKPINK only attended the 2018 Melon Music Awards earlier this month.
The petitioners are also asking YGE to give the girl group a better stylist. BLACKPINK has been known as one of the Korean female groups that have excellent fashion sense and style. It is not clear why the petitioners are asking for a better stylist.
The goal of Blinks' petition is to gather 35,000 signatures in the hopes that YG Entertainment will finally listen to their wishes. Currently, they already have 26,000 signatures.
© 2023 Korea Portal, All rights reserved. Do not reproduce without permission.