Ellen Pompeo Explains Why She Doesn't Want Sandra Oh To Return In Grey's Anatomy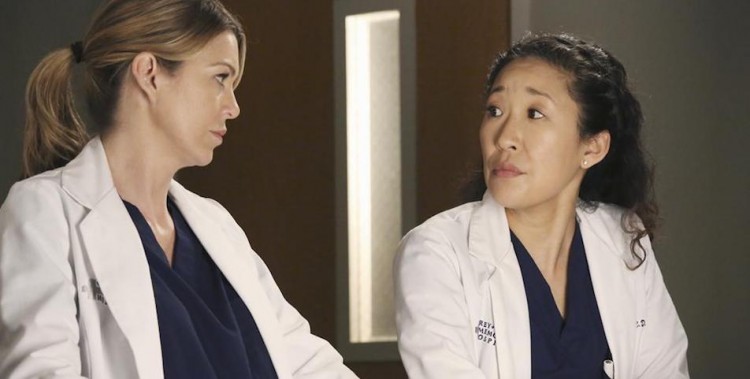 Meredith Grey's never have a close "person" since Cristina Yang left Seattle Grace Hospital. Of course, there is Alex. But the bond between Mer and Cristina is something that Grey's Anatomy fans would like to see once again.
Ellen Pompeo (Meredith Grey) has admitted that she does love to share the screen with Sandra Oh (Cristina Yang) once again in Grey's. However, she also confessed that she also wants to see what will happen to Eve in the next season of Killing Eve.
"Selfishly I would love to see Sandra Oh come back to Grey's. But I also love Killing Eve so much, and I love seeing her have so many of these incredible moments. So, as much as I love Sandra, I'd rather see her shine out on her own... That's more gratifying to me," Ellen Pompeo told TV Line.
That would not be a problem to Oh as she has no plan to make a comeback in Grey's at least for the time being. The Canadian actress said as much as she loves Cristina Yang, she also loves Eve.
During her exit in Grey's in 2014, Oh has expressed her desire to come back for the series finale of the ABC medical drama. However, in her interview with TVLine in June for her new TV show Killing Eve, the actress admitted that she is having second thoughts about reprising her role in Grey's.
"I love Eve. I really love her. I also love Cristina Yang...And the only way that I think I can continue doing good work is just staying true to my own compass. And that compass is pointing north," she said.
Oh recently took home the Best Actress in a Television Drama Series award at the Golden Globe Awards for impressively portraying the role of an MI5 officer who becomes obsessed with a notorious female assassin in Killing Eve. Her former co-stars in Grey's sent their warm wishes to the actress.
During his Grey's Anatomy stint, Oh also won several accolades. She took home a Best Supporting Actress award from the Golden Globes, a couple of Screen Actors Guild Awards, and five nominations for the Primetime Emmy Award also for Outstanding Supporting Actress in a Drama Series.
Oh is one of the original Grey's Anatomy cast members. She played the role of cardiothoracic surgeon Cristina Yang for 10 seasons. Technically, Oh's character may return in now Grey-Sloan Memorial Hospital since her character is never killed off. In the current Grey's storyline, Mer's "person" Cristina is working in a hospital in Zurich, Switzerland.
Grey's Anatomy Season 10 is set to return on ABC on January 24. Meanwhile, Oh's Killing Eve will premiere its second season on April 7 on BBC America.
© 2019 Korea Portal, All rights reserved. Do not reproduce without permission.