SHINee's Key & Minho Confirmed To Enlist In Military In Spring 2019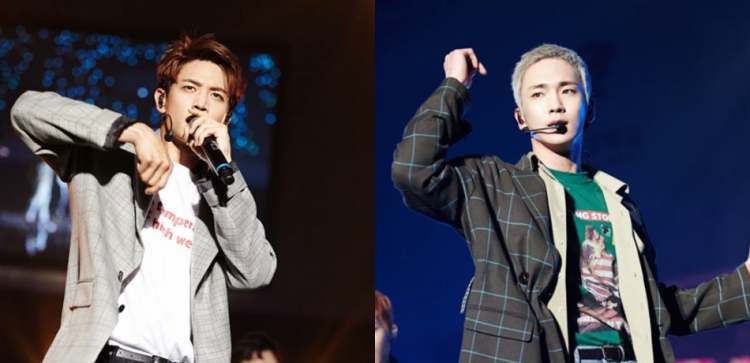 SHINee members Key and Minho have been confirmed to start their mandatory military service this year. The K-pop idols will enlist almost at the same, SM Entertainment has announced.
SHINee's label, SM Entertainment, has confirmed that the two SHINee members will be fulfilling their military service in the first half of this year. However, they haven't decided on the exact dates of their enlistment.
Key reportedly applied to serve in the military music corp and currently waiting for the result of his application. The result will be released on January 25. If Key gets accepted in the military band, he is expected to enlist in March. Minho, on the other hand, is set to fulfill his military service in the first half of the year.
The good news for SHINee fans, Key and Minho are preparing some activities and projects before they take a two-year hiatus. Key will be making his movie debut in Hit-and-Run Squad. The singer will be playing the role of a driver, named Dong Soo, in the film.
The movie is set to premiere in cinemas on January 30. After which, the 27-year-old singer will also be holding his first solo concert in Korea in February.
As for Minho, he had recently wrapped up filming for his upcoming movie Jangsa-ri 9.15 alongside Hollywood actress Megan Fox. The movie is scheduled for a release in 2020.
Additionally, the Hwarang actor is also set to embark on a solo fan meeting tour in several cities in Asia. His fan meeting tour, titled Best CHOI's MINHO, will kick on February 16 at the Sangmyung Art Center's Gyedang Hall in Seoul. Minho will also be meeting his fans in Tokyo, Bangkok, and Taipei.
Key and Minho are the next members of SHINee to serve the military. The band's lead vocalist Onew started his military service on December 10, 2018. He is expected to be discharged on July 20, 2020. Prior to his enlistment, Onew also made a solo debut and released his first extended play, titled "Voice."
Onew, Key, Minho, Taemin, and the late vocalist Jonghyun debuted as members of SHINee in May 2008 with their first EP, Replay. The group has been considered as one of the best live vocal groups in K-pop. They are also known for their highly synchronized and complex dance routines and having been awarded the Best Dance Performance Award at the Mnet Asian Music Awards three times in a row.
In May 2018, SHINee released a three-part Korean album, titled The Story of Light. It was their first album as a four-member group after Jonghyun died from an apparent suicide in December 2017.
© 2023 Korea Portal, All rights reserved. Do not reproduce without permission.