SHINee Comeback 2018: Onew, Key, Minho, & Taemin Admit Having A Hard Time Learning New Choreography Because Of This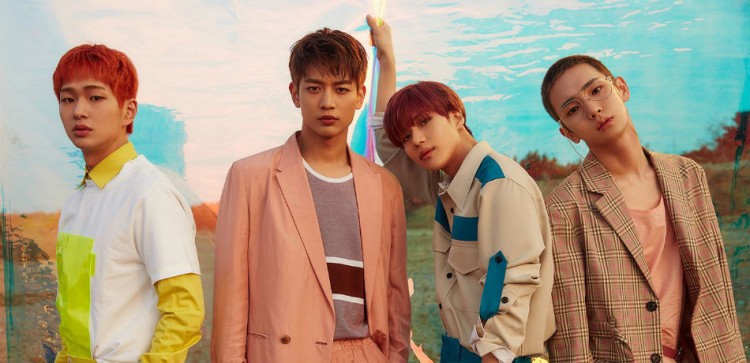 SHINee's Onew, Key, Minho, and Taemin just celebrated their 10th year anniversary, which is their first comeback since Jonghyun's death in December. Although the boys still clearly enjoy performing for the fans, they recently admitted that they're having troubles keeping up with learning new choreography.
Since Jonghyun's tragedy, Onew, Key, Minho, and Taemin have slowly started to resume their activities. The SHINee singers were guest stars on the May 30 airing of MBC's Radio Star where they talked about aging and how their bodies can no longer keep up.
Being the oldest member of SHINee, Onew revealed that the other members wonder how he could perform being 30 years old this year.
Taemin added that "Recently, Onew hyung was learning new choreography and he was having a hard time alone. I told him, 'That's not it,' and he said, 'I know.' "
Onew explained, "I know it in my head, but my body just can't keep up. I need to keep it to the beat, but I keep missing it." Taemin, who is the youngest member of SHINee, then joked that Onew's nickname is "old man."
Although they poked fun at Onew's age, all of the boys admitted that they have felt changes in their bodies now that they are getting older. Onew, Key, Minho, Taemin and the late Jonghyun started their careers when they were just teenagers, and it appears that their long journey in the business may have finally caught up to them.
The SHINee 2018 comeback is such an amazing moment for the boys, but they admitted that it was hard for them to go back as a four-member group after Jonghyun's passing. Key revealed that he received counseling and treatment for post-traumatic stress disorder after the incident.
Onew also shared that he received counseling because he wasn't able to cry after Jonghyun's death. The SHINee singer said that he thought holding his emotions was the right thing to do at the time.
While recalling the incident, Onew started to tear up, and the host told him that he didn't need to talk about it if it brings sad memories. He nodded and apologized.
© 2023 Korea Portal, All rights reserved. Do not reproduce without permission.