SHINee's Minho Plans To Get Married At 30; K-Pop Singer's Ideal Girl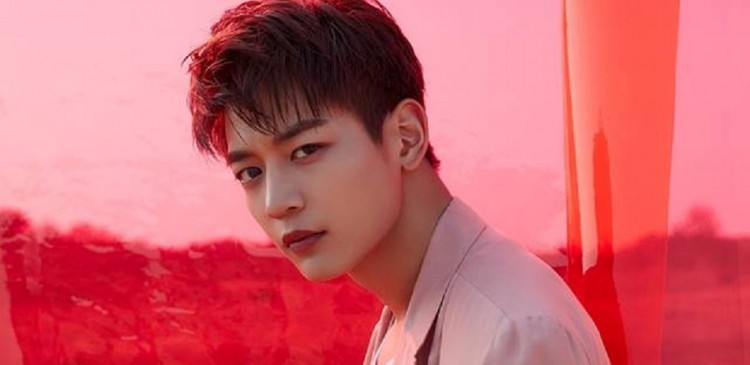 SHINee member Minho has revealed that he wants to start his own family at the age of 30. The singer is now 27 years old.
SHINee idols Minho and Taemin appeared on KBS Cool FM's Moon Hee Jun's Music Show recently. In the show, fans can send their questions to The Story of Light hitmakers. One fan first asked Minho and Taemin what was the item they bought recently.
Taemin revealed that he purchased a body cream and also revealed his skincare secret. The singer said he drinks a lot of water and put on body cream to avoid dry skin. Minho, on the other hand, bought himself a golf club. Then another fan asked the duo about their plan when they reach 30.
"I want to start a family in my 30s," Minho admitted.
Minho has been rumored to have a girlfriend. It is not surprising as he is a good looking and talented singer. However, he hasn't confirmed dating anyone although he was previously linked to f(x) alum Sulli.
The dating rumor started after Minho and Sulli both played the lead roles in TV series To The Beautiful You in 2012. Minho denied the rumor, saying he considers Sulli as a little sister. He also added that they became close friends since they both under SM Entertainment.
Minho was also linked to Girls' Generation member Kim Yuri. The two were previously photographed having a dinner alone. The SHINee idol was also often seen talking to Yuri when they both appear in music events. In one TV show, Minho also admitted that Yuri is his ideal type of woman, which further fueled speculations that they were dating. However, both of them denied the rumors, saying they were just friends.
So who is Minho's ideal type? Minho likes a woman who loves sports. He also admires a girl who has a good fashion sense and a long straight hair. Minho is also particular about the nuance that he would like to see in her ideal type.
"I like it when a girl pushes her hair out of her face by tucking her hair over her ear while she is working hard on something. It's the little things like this that I like," he previously said.
Currently, the singer is only committed to his work and has no time for romance. Aside from singing, he has written and co-written several of the rap parts in SHINee's previous albums. Minho along with Key wrote all the rap portion of the band's latest album The Story of Light.
Minho is also an actor. He starred in K-dramas such as the Pianist, To The Beautiful You, Medical Top Team, Because It's The First Time, and Hwarang: The Poet Warrior Youth. He made his movie debut in 2016 film Canola.
© 2023 Korea Portal, All rights reserved. Do not reproduce without permission.