BTS's Setlist For 2019 Seoul Music Awards Leaked; Wanna One To Perform In Their Last Awards Show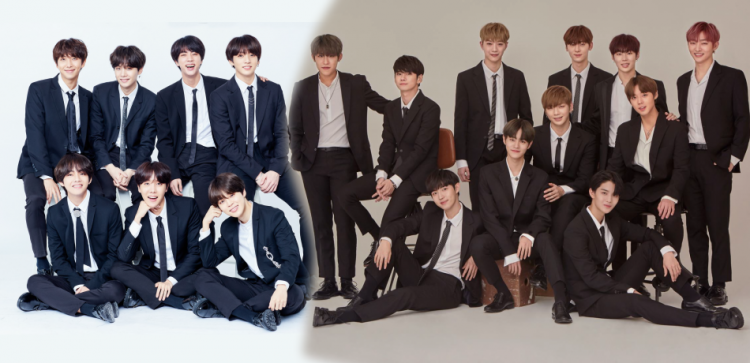 The list of songs that BTS will perform in another award show in South Korea has leaked again. This time it will be for the 2019 Seoul Music Awards.
Understandably, many are waiting for the BTS performance at the SMAs as they have known to offer epic stages every time. Hence, the leak of the group's setlist is not surprising as many are eager to have the first information on what the septet has prepared for the viewers.
The leaked lineup shows that the BTS will perform live their hit songs "Fake Love" and "IDOL" and there is a recorded performance in between. What the song or songs on that special recorded stage is everyone guess right now.
Many have speculated that BTS may have prepared an extravagant intro for "Fake Love" and a different version of "IDOL" like what they did at the 2018 Melon Music Awards. The group may have also prepared a medley of some of their tracks like what viewers watched at the recent 2019 Golden Disc Awards and at the 2018 SBS Gayo Daejeon.
BTS is nominated for multiple awards in this year's SMAs. Their list on nominations includes the grand prize or Daesang award which they also won last year.
Meanwhile, the 2019 Seoul Music Awards will be the last awards show that Wanna One will attend and perform to as a group. The 11-member group will not be attending the upcoming 8th Gaon Chart Music Awards on January 23 due to their upcoming final concert.
Wanna One has disbanded on December 31, 2018 after Swing Entertainment did not renew the contract of the members. The group will be having their final concert series, titled Therefore, from January 24 to 27 at the Gocheok SkyDome in Seoul.
Netizens are expecting another emotional stage from the group. It can be recalled that Wanna One broke the heart of many viewers when some of the members cry while performing their song "12th Star" at the 2018 KBS Song Festival in December.
The 28th Seoul Music Awards will broadcast live on January 15 from the Gocheok SkyDome in Seoul. The red carpet presentation will start at 5 pm. KST while the show will kick off at 6:50 p.m. KST. It will be hosted by Super Junior member Heechul, comedian Shin Dong Yup, and actress Kim So Hyun.
© 2023 Korea Portal, All rights reserved. Do not reproduce without permission.