'Outlander' Star Sam Heughan Not The First Actor In Diana Gabaldon's List To Play Jamie Fraser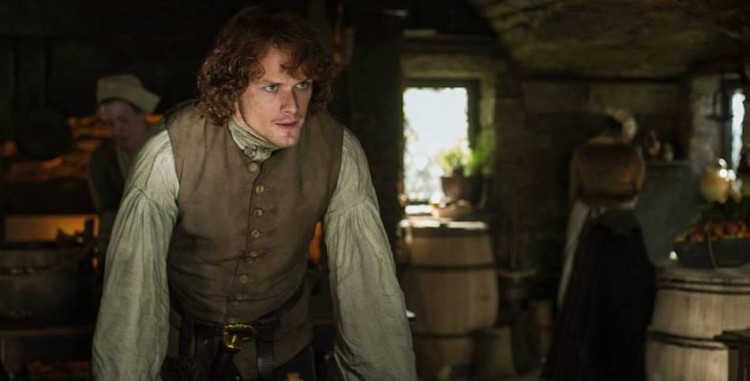 Outlander renown author Diana Gabaldon has revealed that Sam Heughan is not the first actor she considered to play Jamie Fraser. She had two other actors mind and both are versatile stars of Hollywood.
The authors opened up about the early talks she had a few years back about the adaptation possibility of her novels. She said when she was first approached about it, the plan is for a feature film.
Naturally, Gabaldon's frontrunners at the time are seasoned actors. On top of her list are James Bond actor Sean Connery and Taken star Liam Neeson. Gabaldon most likely is a fan of both actors. Understandably, Connery and Neeson are two of the critically-acclaimed actors in Hollywood.
Gabaldon told Entertainment Weekly that when Heughan was first mentioned to her as a possible candidate to portray the lead male character, she is a bit apprehensive. The reason was when she first saw the pictures of The Spy Who Dumped Me actor, she finds him "grotesque."
Her perception, however, quickly changed. Upon watching Heughan's screen test, Gabaldon got convinced that Heughan is the perfect actor for the role of the dashing Scottish Highland warrior Jamie Fraser.
It also turned out that Heughan was the first to have been cast in the TV series. Outlander executive producer Ronald D. Moore revealed that their initial plan was to look for the actress who will play Claire and Jamie should be the last. However, they quickly fell in love with Heughan as soon as they watched his screening tape.
"We saw the tape and we were like, 'Oh my god, there he is. Let's snatch him up now," Moore said.
Since Season 1, Heughan has proven not only to Gabaldon but to critics and TV audiences as well that he is indeed the perfect actor for the role. He has received several Best Actor nominations from the Saturn Awards and People's Choice Awards.
As for Gabaldon, she even expressed his full support to Heughan to play the iconic James Bond role that Connery had portrayed in the past. The author even said that Outlander filming could make necessary adjustment on its filming schedule if needed to accommodate Heughan's filming of a 007 movie.
She also consistently praised Heughan's acting skills in Outlander. Gabaldon previously cited one specific scene in Season 3 which she will never forget. The scene is the chess game between Jamie and John Grey (David Berry). Gabaldon said she was moved when Heughan's face perfectly showed two different emotions in just a snap.
More proof why Heughan is the perfect actor for the role of Jamie Fraser in the upcoming episodes of the current season of Outlander. The upcoming episode, titled "The Deep Heart's Core," is expected to be a tense and emotional one as the members of the Fraser family will resolve the rift between them. Outlander Season 4 airs every Sunday at 8/7c on Starz.
© 2023 Korea Portal, All rights reserved. Do not reproduce without permission.