'Outlander' Season 4 News & Updates: Author Diana Gabaldon Lauds Sam Heughan's Facial Expressions In Portraying Jamie Fraser; Cites One Particular Scene She Will Never Forget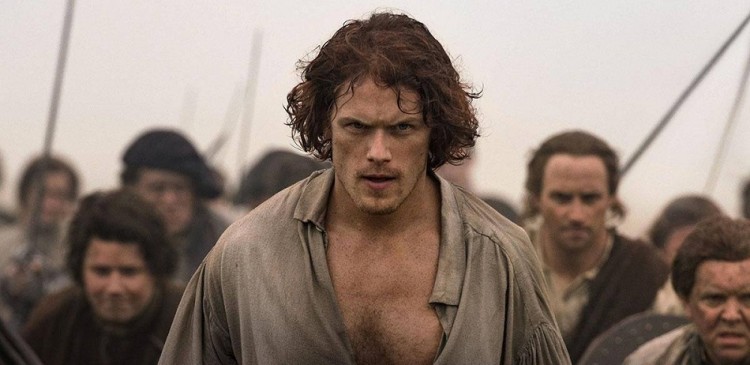 Outlander fans grieve with Jamie Fraser and laugh at his antics since the series debut in 2014. Sam Heughan has been praised by the critics for his compelling portrayal of dashing Highland warrior Jamie Fraser, who fell in love with a World War II nurse who traveled from to the 18th century Scotland. But more than the critics' seal of approval is the applaud that he is receiving from the Outlander series author herself.
Renowned author Diana Gabaldon shared one of the most epic scenes of Jaime that she will never forget. Gabaldon said she will forever remember the chess game between the series protagonist and Major John Grey (David Berry) in the previous season.
In that specific scene, Lord John told Jamie that he lost a friend in Culloden and that person inspired him to join the military. Jamie and Lord John Grey bonded over having lost someone they loved. When Jamie told Lord Grey the name of his wife as Claire (Caitriona Balfe), Grey reaches out and puts his hand on top of Jamie's. Gabaldon said Heughan's face correctly showed how deeply his character fell apart as he remembers his wife and then gathers himself in just a snap to warn Lord Grey that he will kill him if the latter does not take his hand off from his.
"He has such a face, and I can't tell you how many times I have texted him or emailed him and said 'Oh my God! Your face!' You know... what he does with it," Gabaldon said.
The author's interview was part of the bonus content in Outlander Season 3's Blu-ray and DVD sets that were released recently. A bonus scene between Grey and his wife Isobel (Tanya Reynolds) was also included in the copies. In the scene, the couple is talking about how Jamie beat Grey in another round of chess.
The original chemistry test between Sam Heughan and Caitriona Balfe are also included in the copies. Additional footage and interviews with the cast and producers can also be viewed in the Season 3 Blu-ray and DVD set.
Meanwhile, more dramas are expected in the upcoming Outlander Season 4 as Jamie and Claire explore and establish a new life in the American colonies. The fourth season of the Starz drama is based on Gabaldon's "Drums of Autumn" book.
The cast and crew of the show are currently filming in several set locations in Europe. Outlander Season 4 is scheduled to air in November with some new cast members.

© 2019 Korea Portal, All rights reserved. Do not reproduce without permission.