Wanna One Updates: Kang Daniel Opens His Own Instagram Account & Garners 1 Million Followers In Less Than 12 Hours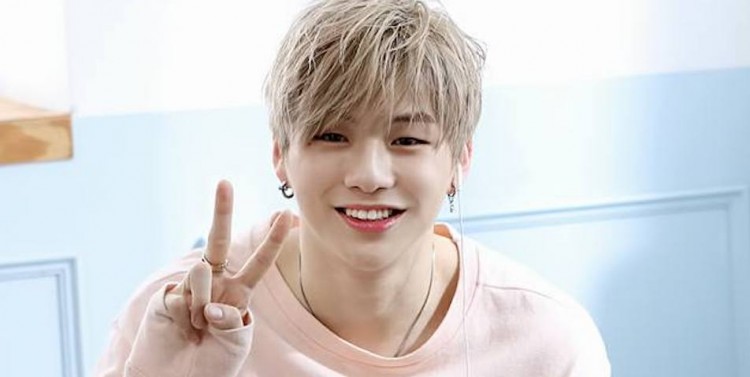 Wanna One members have started to venture out on their own ahead of their upcoming last concert later this month. Members Kang Daniel and Yoon Ji Sung have already opened their individual Instagram account and garnered impressive numbers of followers in less than a day.
Kang Daniel opened his new Instagram account with a photo of him and a "hello" message for his fans at 3 p.m. KST on January 2. In less than 12 hours, he already garnered 1 million followers. So far, Daniel has four posts, one of which is a compilation of pictures from last year.
Wanna One leader Yoon Ji Sung also open his own IG account on the same day. He has almost 600,000 followers as of writing. His first post is a photo of himself with a greeting to his fans.
"Hello, this is Yoon Ji Sung. Let's meet frequently [on Instagram]. Eat well and take care of yourself," he wrote.
All members of Wanna One previously use one official IG account. After the group's contract with Swing Entertainment expired on December 31, they returned to their respective original agency.
Kang Daniel and Yoo Ji Sung are both under the same agency, MMO Entertainment. The company earlier revealed that Ji Sung is preparing for a solo debut in February. It was also earlier confirmed that Ji Sung will star in the musical "The Days." Moreover, he is also expected to start military enlistment in the first half of the year.
As for the other Wanna One members, Park Jihoon has already opened his solo fan cafe. His agency, Maroo Entertainment, also revealed that the singer has received offers to star in K-dramas. Apparently, there is a particularly TV series that they are considering but have yet to reach a final decision. Maroo added that Jihoon intends to take continue his career in both acting and music.
Meanwhile, Pledis Entertainment has confirmed that Hwang Min Hyun will be rejoining NU'EST after the Wanna One concerts. Brand New Music, on the other hand, said they are planning an official debut for Lee Dae Hwi and Park Woo Jin as a group along with MXM's Lim Young Min and Kim Dong Hyun in April or May.
Lai Guan Lin will be heading to China after Wanna One concert series to star in a TV drama. He will also debut with Cube Entertainment's upcoming boy group in Korea later on.
Wanna One will officially wrap up their activities with a final concert series, titled "Therefore." It will be held at the Seoul's Gocheok SkyDome on January 24-27.
© 2023 Korea Portal, All rights reserved. Do not reproduce without permission.