BTS's Jimin Gifted ARMY With His First Self-Composed Track; "Promise" Trending Worldwide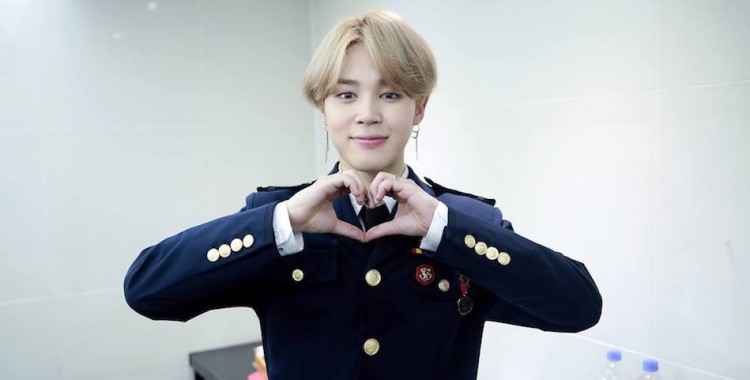 BTS fans have received probably the best New Year's present ever as Jimin has gifted them with his first ever self-composed track. Members of the BTS ARMY were surprised but happy when Jimin dropped his song, titled "Promise," on midnight of December 31.
The long wait for Jimin's first non-album solo single is over. He finally showed off his talent as a songwriter with a captivating lyrics and melody of "Promise." According to the official blog site of the K-pop group, the song was composed by Jimin and Big Hit Entertainment's longtime producer Slow Rabbit. The lyrics were co-written by Jimin and RM. Slow Rabbit also made the song arrangement.
BTS member V likewise made a contribution to Jimin's first self-penned song. He provided the cover photo of the song under his pseudonym, Vante. The image shows Jimin stretching his arms while looking at the horizon.
Jimin's "Promise" features an acoustic guitar and the idol's gentle voice as he asks someone to make a "pinky" promise with him and to be together through the pain. In his message to the ARMY on BTS's official Twitter account, Jimin thanked all their fans for waiting for his first non-album solo single.
But as a perfectionist that he is, he also apologized to them. He said "Promise" is a little "bit lack" because it is the first song what he wrote himself. Jimin also thanked V for taking the pictures for the cover art of the track and called his bandmate the "best photographer."
ARMY are pleased with Jimin's hard work. The quickly took to social media and expressed their love for the singer and his song. "Promise" trended worldwide on Twitter for several hours.
"I'm always in love with his voice it's so peaceful and calming Jimin you've got an angelic voice damn I'm already crying for real," one fan commented.
"Such as beautiful voice! Thank you for this amazing present and for your hard work. I love this song. The lyrics are truly beautiful," another wrote.
"Promise" was released for free via Soundcloud and also shared on BTS's official blog site. Reports indicate that "Promise" has garnered 1.84 million streams on its first hour of release on SoundCloud. As of writing, the song has accumulated over 5.5 million streams on the site. It is expected to have at least 10 million in 24 hours.
Meanwhile, some fans have speculated that "Promise" could be a prelude of what Jimin may offer in 2019. It is expected that at least one member of BTS's vocal line will release a solo mixtape next year. The vocal line is composed of Jungkook, Jimin, V, and Jin.
The members of the band's rap line have already released their respective mixtapes. BTS leader RM has mixtapes RM and Mono, Suga has Agust D, and J-Hope dropped Hope World earlier this year.
BTS is closing the year with a performance at the 2018 MBC Gayo Daejejun. The event is set to air on December 31 at 8:45 p.m. KST.
© 2019 Korea Portal, All rights reserved. Do not reproduce without permission.