Outlander Season 4 Star Edward Speleers Teases Villain Stephen Bonnet Might Show Kindness This Season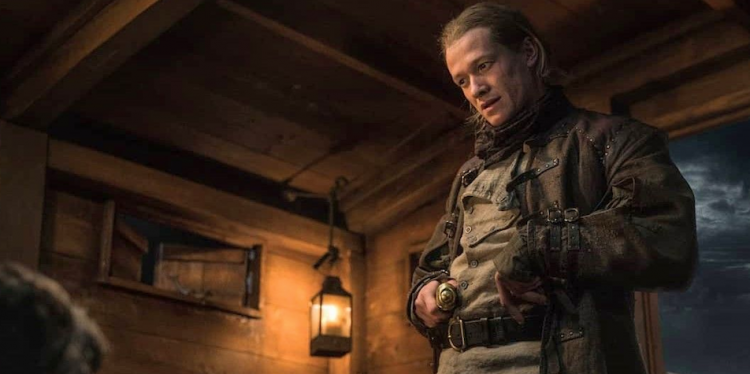 Outlander Season 4 actor Edward Speelers is not discounting any possibility that his villainous character in the Starz series will show some kindness before the season ends. Speelers teased that Stephen Bonnet may show a different side of him but also for a different reason.
Bonnet is the Outlander Season 4 most dangerous adversary. Earlier this season, he pretended to Jamie (Sam Heughan) and Claire (Caitriona Balfe) that he is good man when the couple helped him escape from that Redcoats that are looking for him. But later on, he showed how brutal he is. He along with the other pirates robbed Jamie and Claire and killed the couple's friend.
In an interview with Express.co.uk, Speelers was asked whether or not Bonnet will be redeemed this season. The Downton Abbey actor teased that the pirate's good behavior, if ever he shows a hint of it, would only ever be for a selfish reason.
"I think he has the capability to an act of kindness or goodness or to do something like that. But I still feel that he would be doing that from a point of gratitude more than anything else. It would never be for the better of others," Speelers said.
The actor also expressed his interest to come back in Season 5. Speelers said he will not think twice if the opportunity to return in the series will be offered to him. He also praised the cast and crew of the show, saying he wants to work with the team again.
The recent Episode 7 of Outlander Season 4 marks the return of Bonnet after the pilot episode. In the episode, titled "Down The Rabbit Hole," Brianna (Sophie Skelton) has traveled to the 18th century to warn her parents about their impending death. Roger (Richard Rankin) followed her through the stones at Craigh na Dun in Inverness.
Roger pleaded to the captain of a ship, which happens to be Bonnet, if he could join them so he could reach the Colonies. While on high seas, Roger saw how cruel Bonnet is.
The latest episode also saw the return of Frank Randall (Tobias Menzies) in a flashback with Brianna. So far, all of Menzies' scenes this season were with Skelton. Many fans of Outlander would also want to see some scenes between Frank and Claire in the upcoming episodes.
Meanwhile, Outlander Season 4 will have one more episode before it will take a break for the holidays. The upcoming episode, titled "Wilmington," will feature the reunion of Brianna and Roger. However, their romantic reunion will be short lived when Brianna finds out that Roger hides an important information about Jamie and Claire from her.
In the upcoming episodes, Briana will also meet Bonnet and it will not end well for the former. Outlander Season 4 Episode 8 will air on December 23 at 8 p.m. ET on Starz.
© 2019 Korea Portal, All rights reserved. Do not reproduce without permission.